Brittany Murphy's 'Disgusted And Outraged' Father Slams Lifetime Biopic: 'It's Hideous, Unauthorized And Completely Untrue'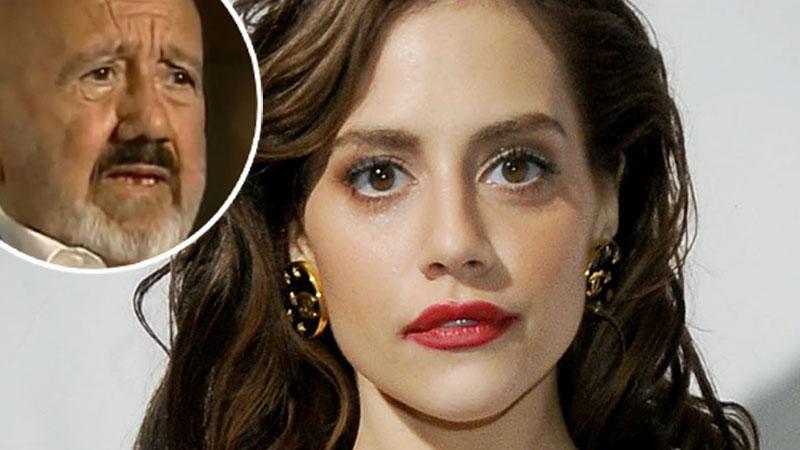 After watching previews of Lifetime's unauthorized Brittany Murphy biopic, the late actress' father says he's far from impressed.
"I am disgusted and outraged that Lifetime decided to produce such a trashy project, defiling the memory of my beautiful, talented daughter, Brittany Murphy," Angelo Bertolotti told the Examiner.
Bertolotti, who previously told RadarOnline.comhe intends to file a lawsuit against the network, says no one from production reached out to the family for their valuable input.
Article continues below advertisement
"Frankly, I am amazed at their audacity of calling it 'a true story' without conducting any research," the furious father continued. "The Brittany Murphy Story is an affront to everything my daughter was in real life. It's hideous, unauthorized and completely untrue."
In addition to making what he called "despicable" claims— including that Bertolotti abandoned his daughter when she was 2— Bertolotti believed the production lacked even superficial quality.
"Lifetime's casting was atrocious," he said. "Amanda Fuller, the girl playing Brittany, looks absolutely nothing like her. Everyone looks ridiculous in their bad wigs and the dialogue is nauseating."
Murphy was found dead in her Los Angeles home at just 32 in December 2009. The Coroner's Office determined that the Clueless actress died accidentally from multiple drug intoxication, pneumonia and anemia.
Despite the authorities' conclusion, Bertolotti still believes his daughter was poisoned.
Will you watch The Brittany Murphy Story premiere on September 6? Sound off in the comments.