Comedian Billy Connolly Claims Close Friend Robin Williams 'Tried To Say Goodbye' During Their Last Phone Call Before Suicide: 'He said, 'I Love You Like A Brother'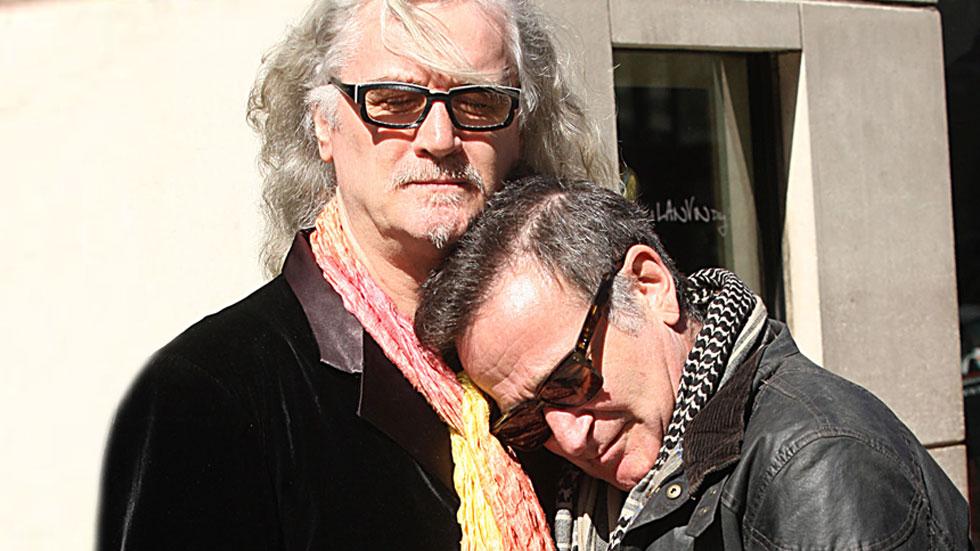 Robin Williams hadn't told the public about his battle with Parkinson's disease before his tragic death— but according to one close friend, he had discussed his diagnosis often.
"We would talk about Parkinson's a lot," Scottish comedian— and fellow Parkinson's sufferer— Billy Connolly told the U.K.'s Telegraph about conversations with Williams, who is believed to have committed suicide at 63 on August 11. "He would call me and we would compare notes. His was early onset, the same as mine. Everybody worries about it. It's like a mugger following you around."
Article continues below advertisement
Connolly also shared about their very last conversation, in which he believes Williams "tried to say goodbye."
"I thought afterwards he tried to say goodbye to me, because he got very lovey towards the end," the 71-year-old recalled. "On the last phone call he said, 'I love you like a brother' and I said, 'I know you do' and he said 'Are you sure you know?' and I said 'Yes.'"
And the Gulliver's Travels actor slams rumors that the beloved comic was a dark, tormented man.