Exclusive
Desperate For Votes? Congressional Candidate & 'American Idol' Vet Clay Aiken Begs Baby Mama To Let Their Son Join Him On The Campain Trail — Mom 'Won't Let Him Be Exploited For A Photo Op!'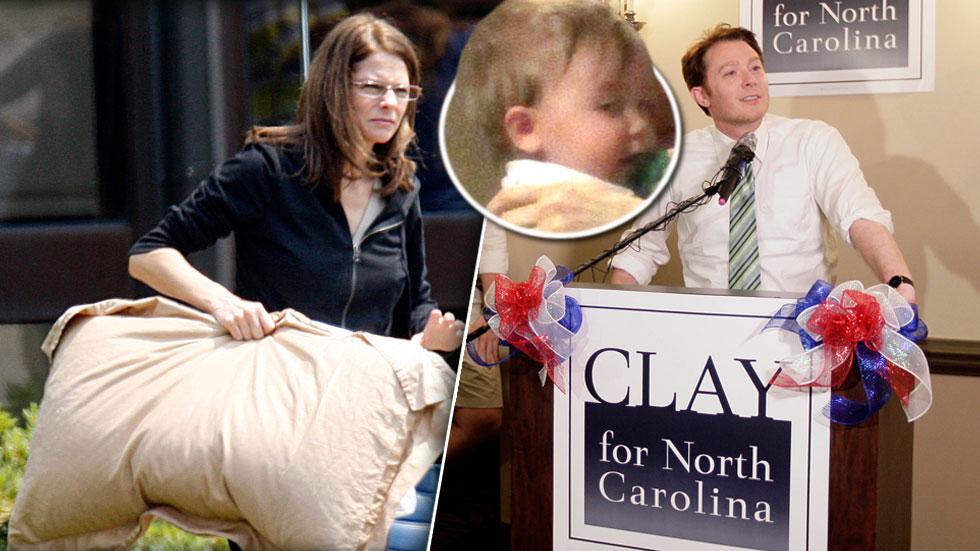 Former American Idol contestant Clay Aiken is pulling out all the stops in his underdog bid for a North Carolina Congress seat: RadarOnline.com has learned that the would-be-politico has begged his baby mama, Jaymes Foster, to let their adorable son, Parker, join him on the campaign trail — but so far she won't budge.
Currently losing in the polls against a Republican incumbent, "Clay wants to campaign with his son, Parker, but Jaymes isn't going to allow it," an insider told Radar. "She doesn't want her son used publicly in that manner and wouldn't allow him to be exploited in that manner.
Article continues below advertisement
"Parker's schedule shouldn't be disrupted in Southern California, where he lives with his mother for a photo op across the country!" the source continued. "Clay has threatened to haul her into court once again over it, but Jaymes isn't going to back down and would welcome the opportunity for a judge to rule on this latest request by Clay."
Though Aiken is homosexual, he and former best friend Jaymes decided to have a son together back in 2008. Since then, the two have been in and out of court in Los Angeles "over custody issues involving their son, Parker for the last two years," a source previously told us.
Aiken was runner-up to Ruben Studdard on American Idol in 2003, and won the Democratic primary for a North Carolina congressional seat after his opponent died.
The 2nd Congressional District in North Carolina is overwhelmingly Republican and Congresswoman Renee Elmers is extremely popular.
Would you vote for Clay Aiken? Let us know in the comments!