Arsenio Hall Or Clay Aiken? The Winner Of Celebrity Apprentice Is…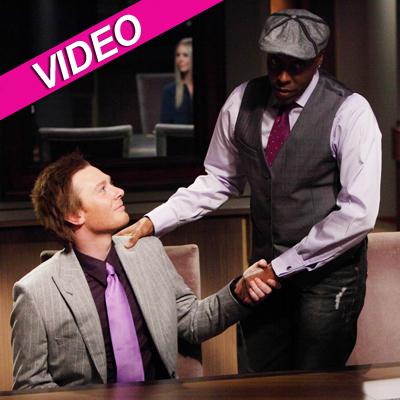 Despite earning almost double that of his opponent in the final task, singer Clay Aiken was fired by Donald Trump, who awarded comic Arsenio Hall the show's title and a $250,000 prize for his charity, the Magic Johnson Foundation.
On Sunday, Clay and Arsenio, the final two celebs remaining out of the original 18, went head-to-head in a final task of putting on a variety show and recording a 30-second PSA for their charities. (Clay was playing for the National Inclusion Project.)
Article continues below advertisement
Both men were pumped up for the last exercise: Arsenio said he "really wants to be the Celebrity Apprentice," while Clay -- referring to his 2003 American Idol stint -- said "I've been a runner-up before; I'm going to make sure it doesn't happen again."
Both were assisted by members of this year's cast, who returned for the last exercise. The fundraisers were both very successful, though Clay's $301,500 tote was substantially higher than Arsenio's $167,100.
The Donald told the men they "should be very, very proud" of their showings, adding, he's "never been so torn."
In the end, he chose Arsenio, who celebrated his win alongside a good sport Clay.
Watch the video on RadarOnline.com
Past winners of the competition, which is played for charity, include talk show host Piers Morgan, legendary comic Joan Rivers, Poison frontman Bret Michaels and country singer John Rich.