Exclusive
Wannabe Congressman Clay Aiken Receives Child Support From Son's Mom — It's A 'Sad Situation,' Says Source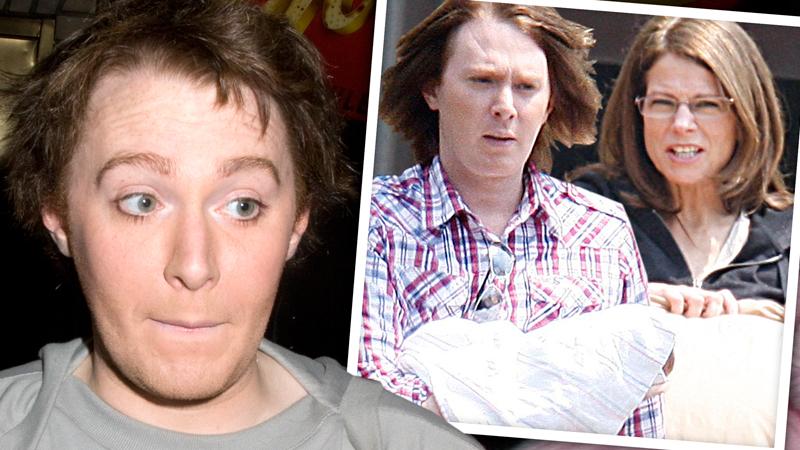 Former American Idol contestant Clay Aiken is gearing up for the fight of his life as prepares for Congressional elections this fall. But behind the scenes, he's dealing with even more drama from his baby mama! RadarOnline.com has exclusively learned that Jaymes Foster, sister of mega music producer David, and mother of Aiken's five-year-old son, Parker, has to pay the wannabe North Carolina congressman child support.
Article continues below advertisement
Though Aiken is homosexual, he and best friend James decided to have a son together back in 2008. Since then the two have been in and out of court in Los Angeles over custody issues involving their son, Parker for the last two years," an insider revealed. "It's truly a sad situation."
And according to the source, it's been made worse by Aiken's political aspirations.
"Since Clay is running to become a member of Congress, he hasn't been able to spend as much time with Parker as he has in the past," the source said. "Jaymes is the primary caregiver to their son, and she truly is an amazing mother, very hands on. It's very frustrating for Jaymes because Clay will complain he doesn't get to spend enough time with Parker, and when he is granted that time, it's not good enough."
"Jaymes feels that she can't do anything to make Clay happy, and now it's impacting their son," the source continued. "Clay and Jaymes used to be very , very good friends. She pays him a lot of money in child support each month."
Aiken was runner-up to Ruben Studdard on American Idol in 2003, and recently won the Democratic primary for a North Carolina congressional seat.
The 2nd Congressional District in North Carolina is overwhelmingly Republican.
Foster had served as executive producer of Aiken's last three albums for RCA, which didn't create a lot of buzz.
The source said, "It will be very interesting to see if Aiken is able to defeat incumbent Representative Renee Elmers, and makes North Carolina his home. How often will he be able to see Parker between working in Washington D.C., and going back to North Carolina to meet with constituents?"