Exclusive
Blowout Fights, Dirty Diapers & Filthy Mile High Club Members: Flight Attendant Spills Airplane Horror Stories In Shocking New Tell-All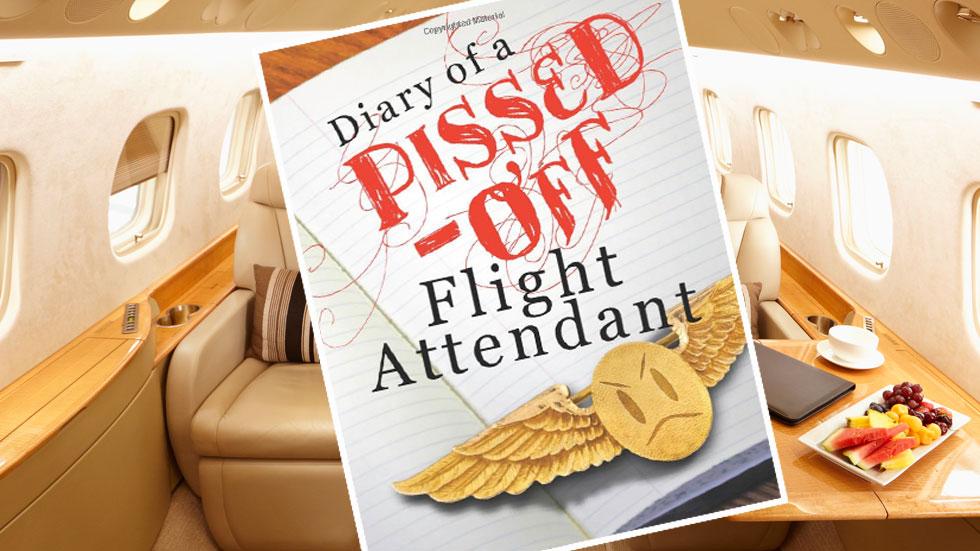 In her new book Diary of a Pissed-Off Flight Attendant, airline stewardess and author Sydney Pearl writes about her most humiliating, grotesque interactions with passengers and even other flight attendants.
On a recent flight from Boston to Tampa, Pearl says she encountered a woman in a wheelchair named Betty who swore she didn't need a medical attendant.
Halfway into the flight, Pearl assisted Betty to the lavatory.
Article continues below advertisement
"Soon after, the lavatory door banged open and there was Betty, sitting on the toilet with her diaper around her ankles for the entire world to see," Pearl writes. "'Miss, I could use some help here,' she said."
When passenger Betty asked her to change her Depends, Pearl refused.
"I explained to Betty that I had hepatitis and that she did not want me near her and her privates," she claims.
In another instance, a child spoiled her pants on a flight from Chicago to Cleveland— but the mother neglected to clean it up!
"It was so bad that I had to put my head in an airsick bag just to breathe," Pearl recalls.
During another revolting encounter, the jaded attendant caught a couple getting frisky during an overnight flight.
"As I was walking through the cabin, I noticed a man by the window with his head resting on the seatback. He had a blanket spread over him…I had just made out the outline of a body under the blanket when I noticed it moving up and down near his crotch," Pearl says. "I tapped the moving blanket. 'Excuse Me!'"
Article continues below advertisement
"We were just having fun. You know, trying to join the mile high club," Pearl says the unapologetic woman explained.
She says she separated the couple, turned on the lights, and later politely asked the man if he had "finished."
According to Pearl, passengers aren't the only ones to engage in outrageous behavior. During a trip of out Texas, two fellow flight attendants suddenly began fighting.
"Names were being called, punches and slaps passed between them, and hair extensions and heels went flying," Pearl marvels. "We had to make an emergency landing…They were both removed from the flight and hauled off to jail."
She later discovered the source of the brawl between Heather and Rachel.
"They realized they were both dating the same damn pilot!" Pearl reveals.
For more juicy stories, pick up Pearl's new read, in bookstores now.