Chris Brown Says He & Rihanna Are On A Break; Jokes About Joining The 'Mile High Club'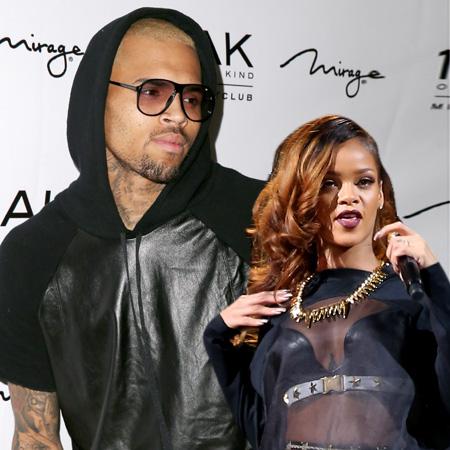 Chris Brown and Rihanna are taking an amicable break from one another romantically.
Breezy, speaking with The Kyle and Jackie O Show, turned 24 Sunday, and said that he's going to be celebrating throughout the week solo.
"I mean at the end of the day, Rihanna is doing her own thing, she's on the road," the hip-hop superstar told the radio hosts. "It's always gonna be love -- I'm a grown man, just gotta fast forward.
Article continues below advertisement
"I'm always going to love that person … but I can't be focused on wife-ing someone that young -- I need to step forward and be a man and be the best Chris Brown I can be."
The Forever singer said he's planning on celebrating his birthday in three cities: Los Angeles, Las Vegas and New York.
"I'm just trying to have, you know, the best time and basically celebrate with all my fans and all the people in the club," he said.
The interview took a randy turn when Brown -- asked about his nude selfie that leaked out two years ago -- boasted, "I'm working with a baby monster!"
"That thing's the Loch Ness Monster!" Kyle sassed back.
On that note, Brown also confirmed a caller's question of if he's a member of the "Mile High Club."
AUDIO: Hear Chris Brown's Interview On The Kyle and Jackie O Show:
Clip 2:
"I was a naughty, naughty boy," the singer confessed. "It was kind of quick: it wasn't one for the record books."