Split? What Split? Tom Hanks & Rita Wilson Separation 'Total Rubbish,' Says Pal — They Even Vacationed Together Last Week!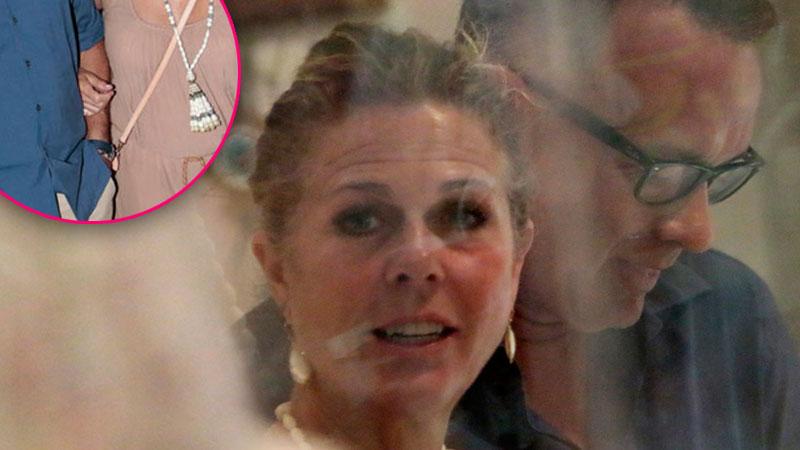 Split? What split?
A recent report harkening gloom, doom — and a separation — in the 26-year marriage of Tom Hanks and Rita Wilson turned out to be such baloney, we can practically hear Forrest Gump saying, "Stupid is as stupid does!"
Insiders close to the A-list couple summated the report as "a ridiculous in touch work of fiction," calling the notion of a separation between the happy couple "total rubbish."
Article continues below advertisement
According to one shocking report, the Forrest Gump star and his spouse had "hit a rough patch" and were "leading separate lives" after they stopped "seeing eye-to-eye" in their relationship, causing a monthlong summer separation.
But in a set of images RadarOnline.com has acquired, it's tough to know which month is at the center of the scandal: Hanks and Wilson were seen Jul. 5 walking their dog in Southern California and Aug. 8 on a Greek Getaway, acting affectionately.
A source told the In Touch that the 57-year-old Oscar-winner and his wife "walked their dog together at the time they were living in separate residences" — because all estranged couples can still enjoy a strut down the shore with Fido, right?