Tom Hanks & Rita Wilson Lose Legal Battle Over Idaho Vacation House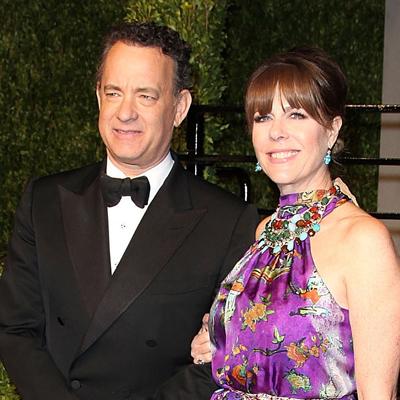 Tom Hanks and Rita Wilson have lost their fight with an Idaho construction company after a battle that lasted nearly a decade.
On May 21, three arbitrators awarded the Hanks $0 and ordered them to pay the entire cost of the arbitration process in their case against Storey Construction, Inc. The 'Final Award' has been filed in the District Court in Blaine County, Idaho.
The superstar couple had been seeking $3 million from the family-owned company, claiming there were serious defects in the Sun Valley estate Storey had built for them a decade earlier.
Article continues below advertisement
The battle began in 2002 when the Hanks didn't pay Storey the final $2 million of the construction costs. Storey responded by putting a lien on the compound, and the Hanks eventually paid up.
But in 2007, the Hanks filed an arbitration claim against Storey, seeking $3 million in damages for alleged construction defects at the property.
Four years later, after a 10-day evidentiary hearing, the hammer came down against the Hanks.
"The way Tom Hanks and Rita Wilson treated Gary Storey was totally unfair and completely unwarranted," Storey's attorney R. Miles Stanislaw said in a statement."Storey was falsely accused by people with deep pockets in a losing effort to destroy Storey."
Hanks and Wilson are still standing their ground that the house had defects.
In a statement to RadarOnline.com, the couple said: "Over the years, we have experienced a number of serious problems with how our home was designed and built. We have previously resolved our claims against the architect.