Teresa Giudice Regrets Hearing Rumor That Rino Aprea Cheated On His Wife With Her Mother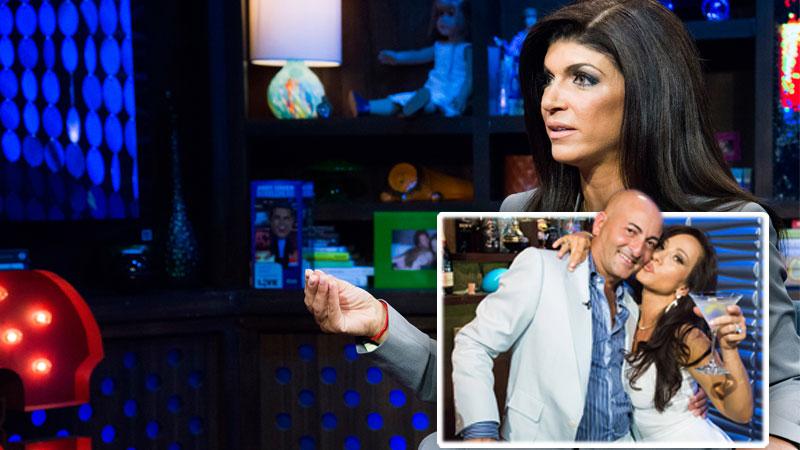 After Victoria Gotti revealed the shocking rumor that Rino Aprea cheated on his wife, Teresa Aprea, with her mother, Santa, on the latest episode of The Real Housewives of New Jersey, the news hasn't sit well with some.
Teresa Giudice wrote about Gotti's revelation in her blog, admitting that she would have preferred not to find out about the alleged affair because of her closeness to the family.
"I was SHOCKED about what Victoria said Rino had told her. Shocked!" Giudice wrote. "And pretty quickly wished I had never heard it for about a million reasons."
Article continues below advertisement
Although she doesn't list her "million reasons," Giudice supports the Apreas as a couple, and doesn't want to see them split.
"I really like Rino, and I think he and Teresa are very sweet together and have a beautiful family. I hope they stay together for a million years."
But as a source previously told RadarOnline.com exclusively, Rino allegedly slept with Santa on more than one occasion.
"It happened a long time ago, but Rino and Santa did have sex," the source revealed, adding, "And it happened more than once."
Now that Gotti has spoken publicly about the rumor, the source told RadarOnline.com that Bravo will "fully exploit this tawdry affair" because ratings have been poor.
Do you think Teresa and Rino's marriage can survive this revelation? Sound off in the comments below…