Exclusive
In The Crosshairs? Suge Knight's Hospital Room Under Police Protection Amid Fears VMA Party Gunman Could Strike Again At Any Moment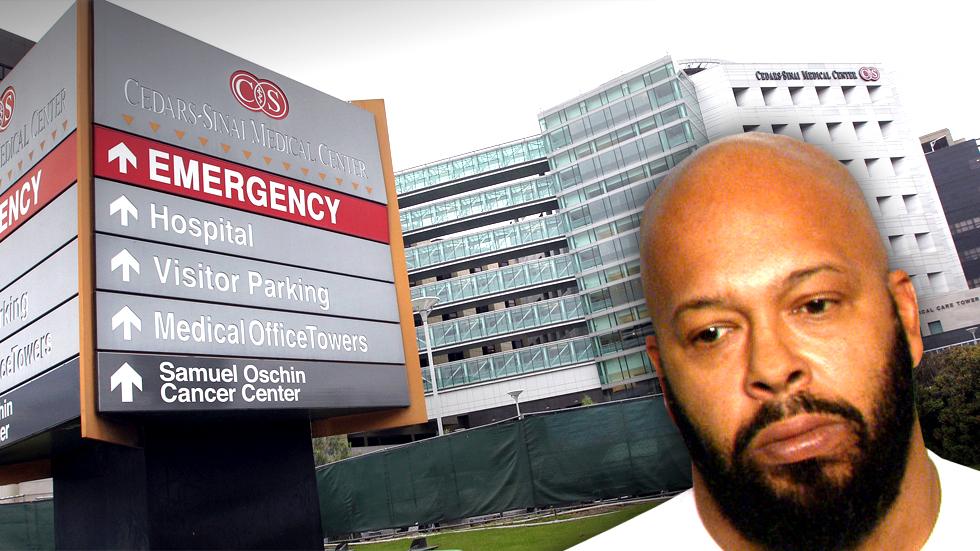 Two days after Suge Knight was shot six times in a VMA party melee, the rapper's hospital room in the intensive care unit at Cedars Sinai is under police protection, RadarOnline.com has learned, amid fears that the gunman could strike again at any moment.
The convicted felon's ICU room is being guarded "by two Los Angeles County Sheriff's deputies — for very obvious reasons," an insider told Radar. "There are real concerns that the gunman could strike again."
Article continues below advertisement
"The doctors and nurses in the ICU unit are very grateful for the increased law enforcement presence because they don't want any violence to occur," the insider continued. "It's no secret that Suge has very strong ties to the Blood gang … It's a very tense environment and staff members want Suge out of their hospital as soon as possible because of the danger he places them in just by being a patient."
According to sources, "Suge will likely be transferred out of ICU in the next two days, and go to a step-down unit from the ICU. He will be released from the hospital by the end of the week if he doesn't suffer any setbacks in his recovery. Even though Suge hasn't given them any trouble, the staff will be happy when he is gone!"