Chris Brown Speaks Out On Shooting At His Pre-VMAs Party,Tweets That The Incident Is 'Disappointing' As Suge Knight Is Being Treated For Gunshot Wounds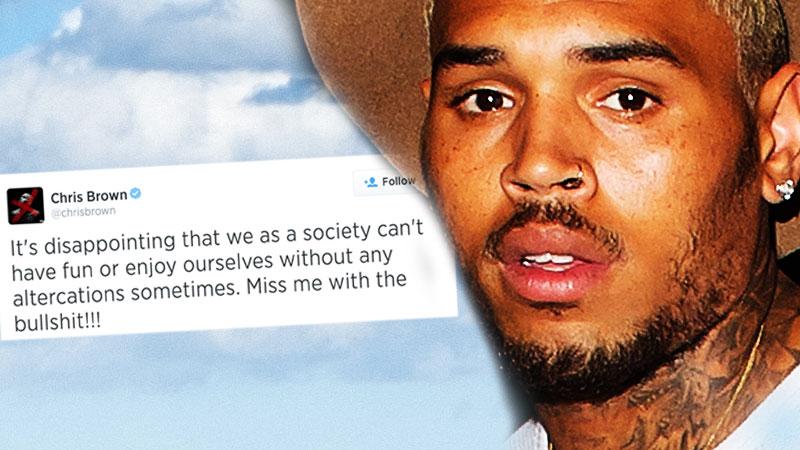 Chris Brown has issued a tweet referencing the bizarre nightclub shooting which sent rap mogul Suge Knight to the hospital, calling the incident "disappointing."
The singer, who threw the pre-VMAs party in West Hollywood's 1OAK nightclub which ended with shots ringing out, wrote on Twitter, "It's disappointing that we as a society can't have fun or enjoy ourselves without any altercations sometimes. Miss me with the bullsh*t!!!"
Article continues below advertisement
Brown was not injured but as RadarOnline.com has previously reported, the shooting occurred early Sunday morning at his party to celebrate Sunday's MTV Video Music Awards.
The melee resulted in three people, including Knight, being injured. A woman was seen leaving the party covered in blood. One victim is reportedly in critical condition.
The incident is being investigated, but eyewitnesses have claimed Brown, who has had many scrapes with the law, was the target of the violence.