Chris Brown Is Shot At, Music Producer Suge Knight Hit Twice During Violent Attack At Pre-Party For The VMAs That Allegedly Targeted The Singer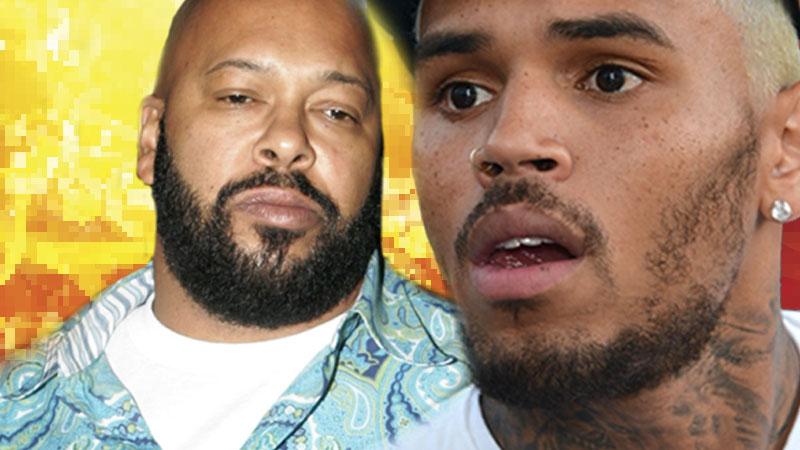 Chris Brown was shot at and music producer Suge Knight was reportedly hit twice as violence erupted at a pre-party for the Video Music Awards early Sunday morning.
The singer, who was hosting the Saturday night party, was allegedly the target when shots were fired at the 10AK nightclub in West Hollywood, eyewitnesses claimed.
Katie Clendon, who is believed to be an onlooker, wrote on Twitter, "Literally can't believe what I just witnessed. Someone tried to fire shots at Chris Brown…Speechless."
Article continues below advertisement
Guests said they heard four shots being fired at 1:30 a.m. Sunday.
According to reports, Knight was hit twice and was injured in his stomach and arm.
But in this video obtained by Radar, it appears Brown was okay after the melee.
When asked what happened at the club, Brown, 25, replied as he was driving away, "Crazy sh*t."
Meanwhile, Death Row Records founder Knight, 49, was rushed to Cedars Sinai hospital along with two other victims.
A girl was seen leaving Brown's party covered in blood after the shooting.
A source told RadarOnline.com that those in 10AK nightclub were stunned. "The high end establishment has never had an incident like this in eight years of being in business," the source said.
One of the shooting victims was reported to be in critical condition.
Brown's guests at the Saturday party also included Justin Bieber, rapper The Game, model Tyson Beckford and Apple de Ap of the Black Eyed Peas.