Powerful 6.0 Earthquake Rocks San Francisco Bay Area, Severe Damage Reported In Napa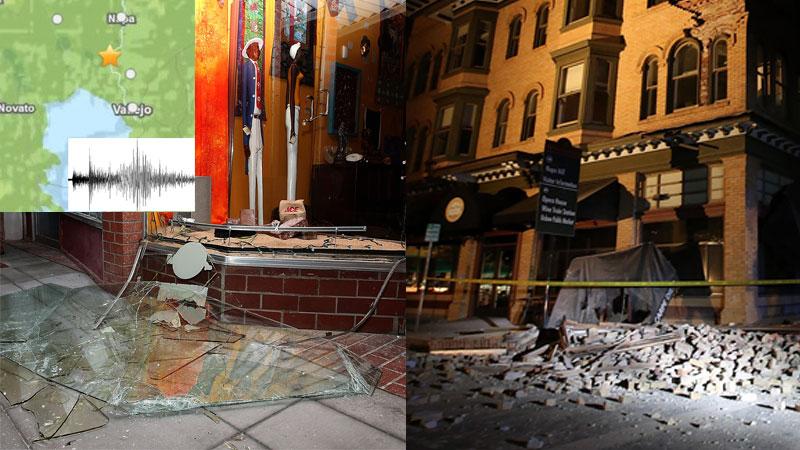 A terrifying 6.0 earthquake rocked the San Francisco Bay Area just before 3:20 a.m. on Sunday morning, causing fires and power outrages, rupturing gas lines and water mains, cracking highways, and damaging historic buildings.
According to the U.S. Geological Survey, the temblor's epicenter was in the Napa County town of American Canyon.
After the quake, at least 36 aftershocks were recorded. It was the largest earthquake to hit the S. F. Bay Area since the 6.9 magnitude Loma Prieta tremor almost 25 years ago.
Article continues below advertisement
Jennifer Jones Lee, who lives in the Napa area known for its vineyards, told Fox News it "felt like someone just picked up the house, shook it for a while, then dropped it. It was incredibly violent."
Historic downtown Napa suffered severe damage, with piles of bricks and rubble covering the sidewalk. The Napa Valley courthouse lost part of its roof.
No deaths have been reported, but 70 people were injured in the quake.