Jimmy Kimmel Evacuated After Tsunami Scare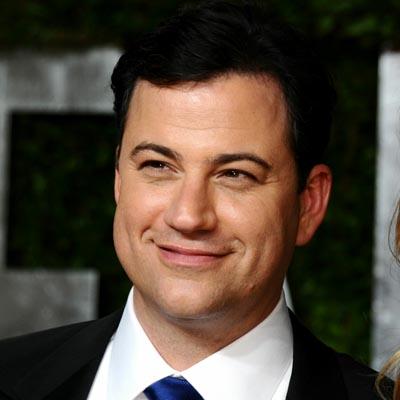 UPDATE: The panic is over for Jimmy Kimmel. He is now "unevacuated," he Tweeted two hours ago:
"We are back, officially 'unevacuated'. Thanks for your kind words. It was scary. Best wishes to our friends in Japan and all affected.
"Again, thanks for the prayers, kind words, and concern. I feel a little bit like Tom Sawyer watching his own funeral."
And bringing back a sense of humor to the devastating situation, he answered a follower's question to "real scary or rich people scary?"
Article continues below advertisement
"Great question. Went from the former to the latter very quickly. Back at the hotel now."
Funnyman Jimmy Kimmel turned from flippant to serious as he kept his fans updated of his vacationing tales in the South Pacific which took a dark turn as he announced he was being evacuated as a result of the 8.9 earthquake that struck Japan late on Thursday night.
"Suddenly, relaxing on an island in the South Pacific isn't so relaxing anymore. Good thing I brought my aqua stilts," he Tweeted.
His French Polynesian vacation was cut short after a flood of tsunami warnings spread across the globe: "We are evacuating the island. Dogspeed," his latest Tweet stated.
Kimmel's tweets took a scary twist as responded to some serious questions from followers concerned about his island status: "Nope, not yet RT @Stromboli83 you dead yet?"
"I am on an island in French Polynesia, glued to CNN."
"Not kidding. that's where I am RT @mikeedoo Not funny."
Article continues below advertisement
When asked by a follower, "No humor....scale of 1-10 how scared are you," Kimmel responded: "a good solid 7. on a small island, with no high ground."
"I wish I was joking RT @raphiellej There's a time and place for everything; this ain't it for that kind of "humor".
"...and I'll accept the apologies from everyone who called me an asshole and said 'f**k you' in advance."
"Thanks to those who sent good wishes - this is crazy."