'Leaving The Ballroom May Be The Best Choice I Never Made!' Brooke Burke Dishes To SHAPE About Fitness, Closure From 'Dancing With The Stars'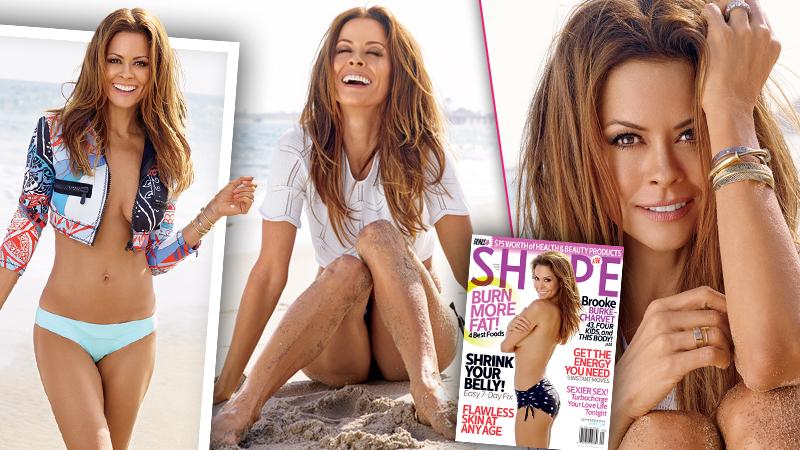 Brooke Burke-Charvet opens up to September's SHAPE about her surprising exit from Dancing with the Stars, and the classy, graceful way in which she navigated through the showbiz valley to emerge stronger.
"I honestly didn't see it coming," she said of the February firing, following eight seasons as co-host of on the glitzy ABC competition. "I tweeted something like 'shocking elimination' because I had to find humor in the situation.
Article continues below advertisement
"If you can laugh during the stressful times in your life, it helps you get through them. What was I going to do? Cry?"
Showing her ability to keep things in proper perspective, Burke-Charvet admitted to SHAPE -- on newsstands now -- that she "thought it was kind of outrageous" that her ouster came on the heels of the show's season premiere, "but after all, it was only a TV show."
Burke-Charvet was let go over the phone while taking a caravan of children to school; while she said she wishes producers had "gone about it in a different way … that's life, and that's the industry."
Burke-Charvet's resounding lack of bitterness, in an industry where bad blood flows freely in situations as such, garnered her widespread kudos from the show business community.
She used the perfect metaphor to convey her commitment to professionalism — even in the wake of bad news.
"The one thing I learned in the ballroom was how to dance through the chaos of life gracefully," she said. "The way you exit is as important as the way you walk in the door."
Article continues below advertisement
Burke-Charvet, who celebrates her 43rd birthday Sept. 8, said that "after learning that the changes were about the show needing a shake-up, I had to accept and have faith in that."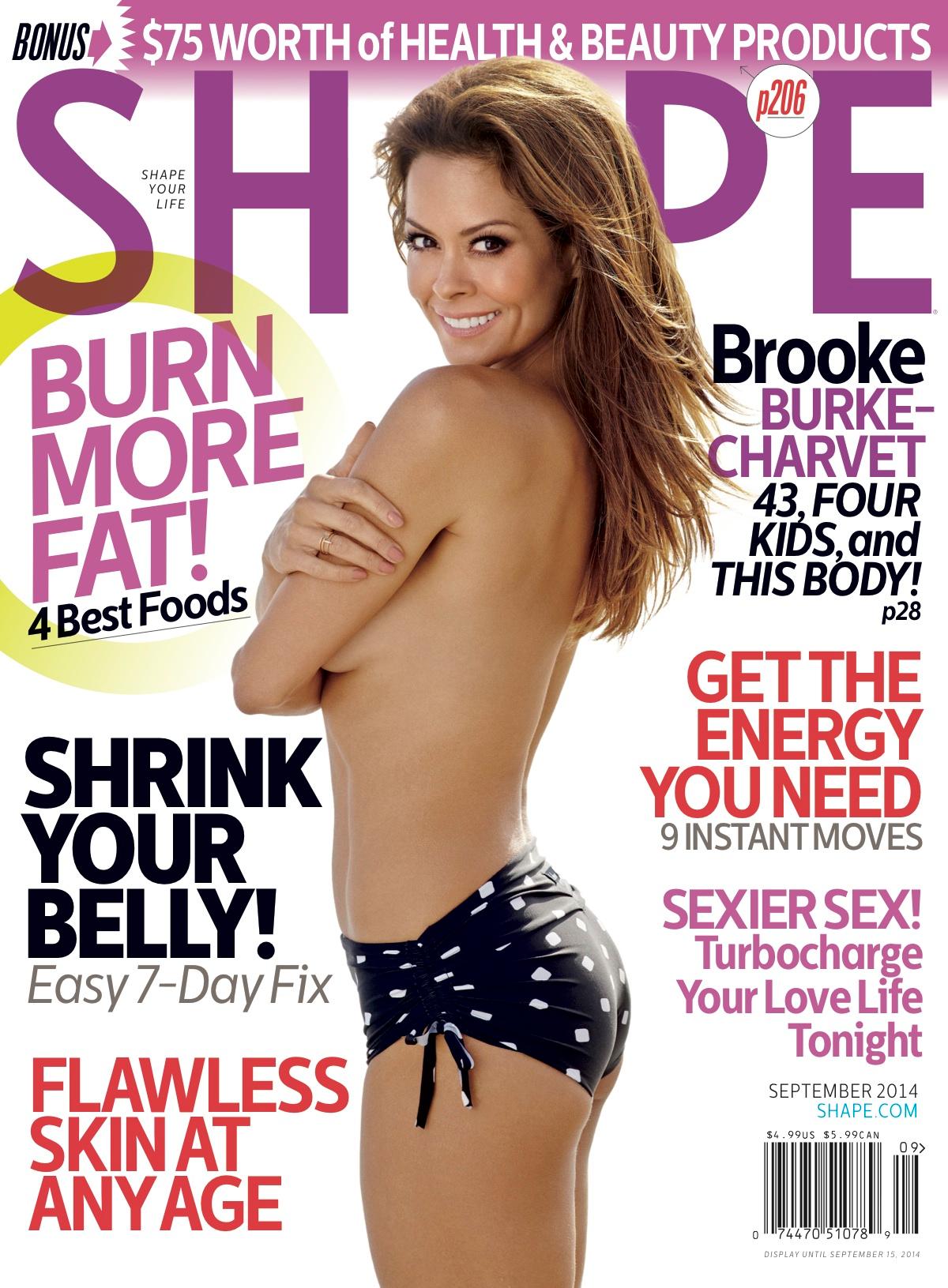 She said that the change forced her "to turn the page and create new opportunities for myself" — opportunities that include a possible TV show and Caelum, her new athletic-wear line.
"I'm committed to doing something more creative now," she said. "Ultimately, leaving the ballroom may be the best choice I never made!"
For much more with Brooke, including her revelations about her battle with thyroid cancer, and the fitness plan that keeps the mother-of-four in tip-top condition at 43, check out SHAPE, on newsstands everywhere -- or via InPrint.