Brooke Burke-Charvet Stunned As She's Canned From 'Dancing With The Stars'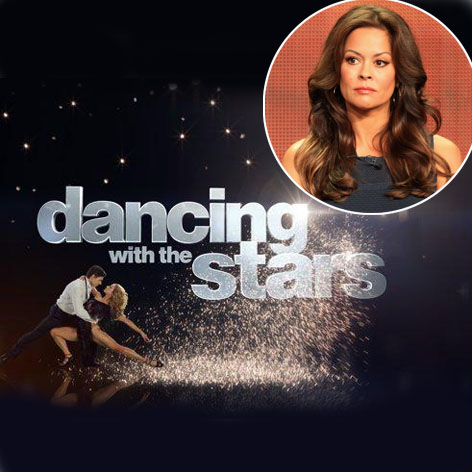 Talk about a surprise elimination! Brooke Burke-Charvet is out as Dancing with the Stars' cohost and no one was more surprised with the news than the curvy brunette herself.
"weird day....Shocking pre-season elimination #DWTS...ME. @Tom_Bergeron didn't even read my name. I won't be returning to the show this season," Burke-Charvet tweeted, breaking the news herself.
"I have enjoyed seven seasons co-hosting DWTS but understand the need for change considering the position of the show at this juncture," she added in a follow-up statement.
Article continues below advertisement
Burke-Charvet, a Mirror Ball Trophy winner herself, has been by host Tom Bergeron's side as cohost since season 10.
Just last week it was revealed that the show has done away with its 28 piece band, including leader Harold Wheeler. And last season, it went from two nights a week down to one.
The new leaner, cheaper-to-produce DWTS will return for its 18th season on March 17. The celebrity participants will be announced March 7.