Behind-The-Scenes Exclusive! 30 Scandals & Secrets From The Set Of 'Dancing With The Stars'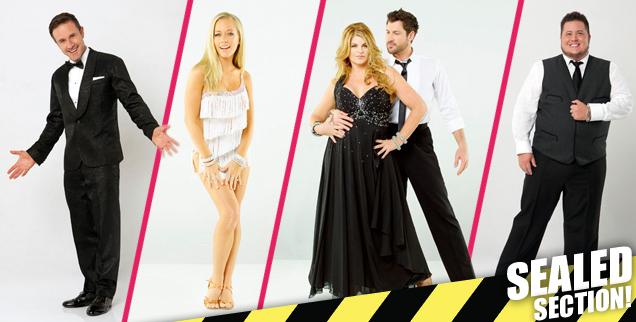 Dancing with the Stars has captivated audiences for years, but many of the stars have had secrets and scandals they wanted to hide. RadarOnline.com uncovers 30 of the deepest secrets to hit the popular show.
Article continues below advertisement
Kellie Pickler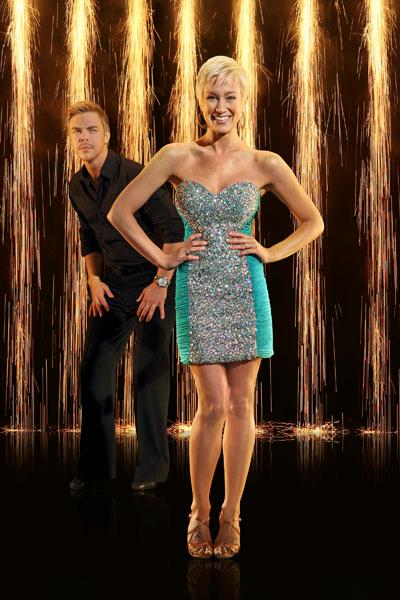 1. Kellie Pickler, a country cutie may not have come up a winner on Season 5 of "American Idol," but Kellie is hoping her fortune changes when she hits the dance floor with pro partner Derek Hough. It's been a long road for Kellie. She was abandoned as a baby by her teen mom, Cynthia Morton, who claims she suffered regular beatings by Kellie's drug abusing dad, all claims Clyde Pickler has denied. Kellie was raised by her paternal grandparents and wrote the song "I Wonder" about her heartbreak over her mom ditching her. Cynthia has long pushed for a reconciliation with Kellie, but the two remain estranged.
D.L. Hughley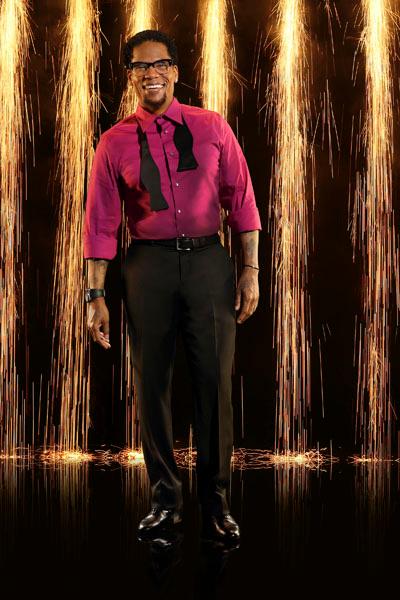 2. D.L. Hughley may be one of "The Original Kings of Comedy," but his debt to uncle Sam is no laughing matter! The 50-year-old former star of the ABC sitcom "The Hughleys" is dusted off his tap shoes and joined the cast of "DWTS" so he could pay off his two HUGE tax liens! How huge? More than $1 million! While the paychecks will certainly come in handy, D.L. was hoping his fancy footwork will also lead to other gigs.
Article continues below advertisement
Andy Dick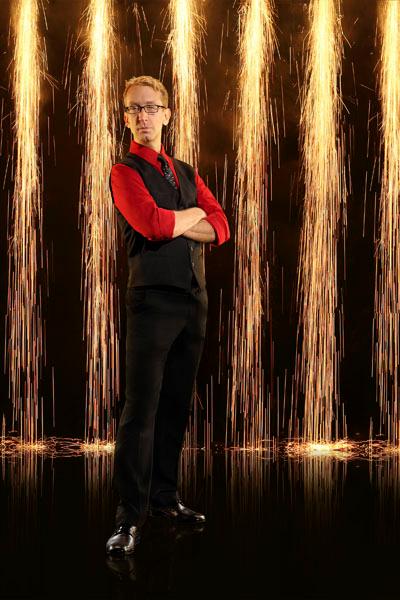 3. Andy Dick The openly bisexual former "News Radio" star is now known more for his drunken antics and multiple arrests than his acting skills. But "Dancing's" rigorous practice schedule was just what the doctor ordered for the out-of-control comic. His arrest record includes busts for battery, public intoxication, indecent exposure and possession of marijuana and Xanax. But the 47-year-old insisted he was clean and sober – and stayed that way throughout the competition.
Article continues below advertisement
Dorothy Hamill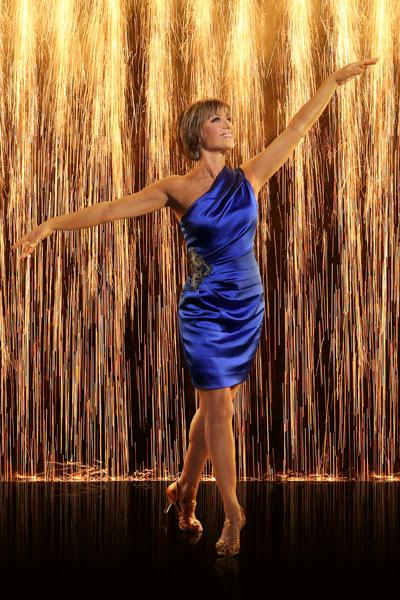 4. Dorothy Hamill, 56, is a proven winner. The beloved figure skater battled breast cancer, endured the death of her ex-husband, Dean Paul Martin, declared bankruptcy and divorced her second husband after learning that he cheated on her reportedly. She's also battled osteoarthritis and depression but the audience fell in love with her on Dancing with the Stars.
Article continues below advertisement
Kirstie Alley and Maksim Chmerkovskiy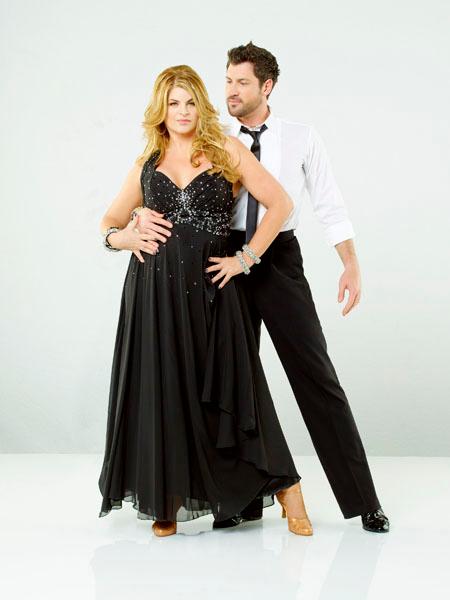 5. Kirstie Alley tried to slim down, but the former "Fat Actress" was so tubby that producers were afraid her partner, Maksim Chmerkovskiy, would get hurt during filming! "Producers are so concerned about Maksim suffering an injury due to Kirstie's weight that they've put him on a muscle-building weight training program," a "DWTS" insider told The ENQUIRER. "They're terrified the two of them will become a laughingstock if he gets a hernia because Kirstie is too heavy."
Article continues below advertisement
Kendra Wilkinson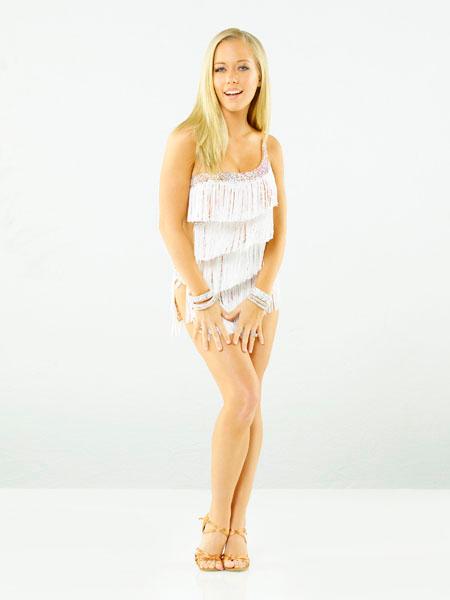 6. Kendra Wilkinson, a Playboy was banking big bucks, but sources said she hasn't helped her cash-poor mom. The ENQUIRER discovered bankruptcy documents filed by Kendra's mom Patty Wilkinson, 52, in August 2010 that show Patty had earned $53,709 working in a medical office yet was in debt to the tune of $49,219. The documents also indicated that Kendra never paid Patty a dime for appearing on her show! "Kendra loves her mom, but she loves money more!" said an insider.
Article continues below advertisement
Romeo Miller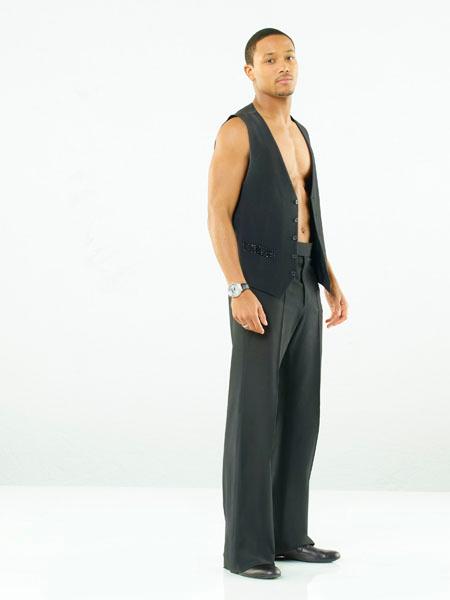 7. Romeo Miller, formerly known as rapper "Lil Romeo," Miller was devastated after splitting with longtime love Kaitlin Najjar. She's the daughter of Atlanta real estate developer Lee Najjar, who's better known as "Big Poppa," the married beau of Kim Zolciak on the reality TV show "Real Housewives of Atlanta." A source revealed: "After the split, Romeo blogged, 'I don't know why they call it heartbreak. It feels like every other part of my body is broken, too.'"
Article continues below advertisement
Lisa Vanderpump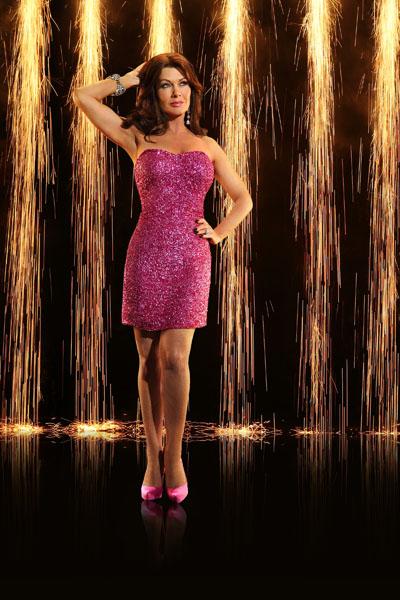 8. Lisa Vanderpump was the first member of the "Real Housewives" reality TV franchise to get a coveted invite to compete on "DWTS." While she's typically viewed as one of the most stable among the boozy Beverly Hills housewives, she found herself at the center of an embarrassing scandal in 2011 when customers at her Villa Blanca Beverly Hills eatery claimed that someone was changing the tip amounts on their credit card transactions AFTER they'd signed the charge slip. Lisa immediately got to the bottom of the scandal, fired the waiter responsible for the bogus charges and made amends with her patrons. But it looks like the gorgeous 52-year-old's fellow "Housewives" were bitter about Lisa's upcoming gig. Insiders say many have tried – but none have succeeded – in getting on the show.
Article continues below advertisement
Victor Ortiz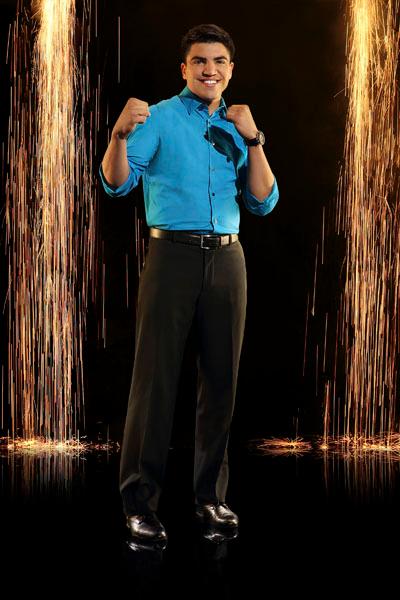 9. Victor Ortiz has danced his way around a boxing ring since he was a kid but he didn't pull any stunts like he did during his 2011 bout with Floyd Mayweather Jr.! During that fight, Victor intentionally head-butted his opponent, later admitting that he had been trying to break Mayweather's nose. But Floyd got revenge when he knocked Victor out just minutes later – while Victor was apologizing for his dirty deed. According to reports, Victor also briefly dated Vanessa Bryant – NBA star Kobe's wife – when the couple was on the outs. Victor denied the rumors, stating he "isn't even a fan of the Lakers." Watch out for this one!
Article continues below advertisement
Wendy Williams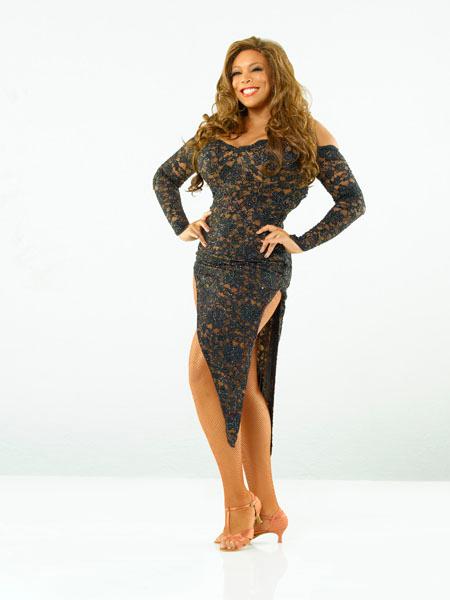 10. When Wendy Williams, the "Queen of All Media", developed the "bug-eyed stare" often associated with an overactive thyroid, she was diagnosed with graves' disease – and Wendy says it's also damaged her hair. "I'd say that thyroid disease probably has about 25 percent to do with my hair being thin," she said. That's why Wendy often "wigs out" with outrageous hairpieces!
Article continues below advertisement
Chynna Phillips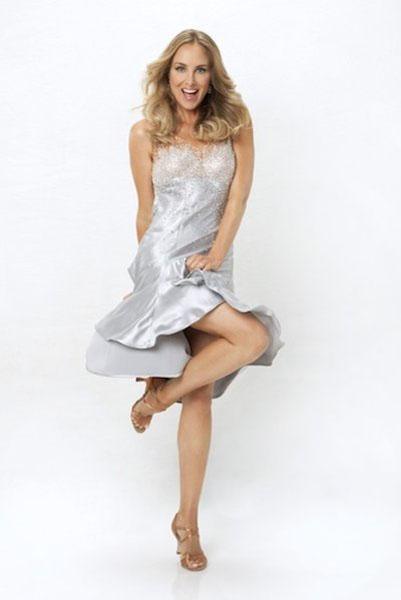 11. Singer Chynna Phillips of the band Wilson Phillips checked into rehab for treatment of anxiety in February 2010 – months after her half-sister Mackenzie Phillips accused their late father John Phillips of The Mamas and the Papas of sexually abusing her. The 43-year-old mom of three and wife of "Gossip Girl" star Billy Baldwin – who's danced with Tony Dovolani – denied her rehab stint was related to drugs or alcohol. "Chynna went through the emotional wringer dealing with Mackenzie's accusations about their dad," the show insider explained. "It turned her world upside down. She's been rebuilding her life ever since. Now she's up for the challenge of dancing her heart out."
Article continues below advertisement
Elisabetta Canalis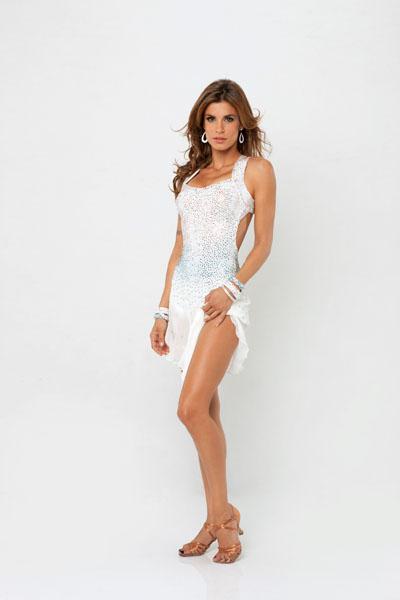 12. Italian bombshell Elisabetta Canalis hoped to dance away from anonymous Internet postings related to porn and drugs that threatened to damage her reputation. Actor George Clooney's ex was accused of doing cocaine in Milan, Italy, nightclubs that were also linked to high-end prostitution rings. An X-rated picture that the anonymous poster claimed was the 33-year-old beauty was posted on Clooney's largest Facebook fan page. Elisabetta denied that she was the woman in the photos. But Elisabetta, who danced the rumba with Val Chmerkovskiy, is still dogged by the false claims that she was once a porn star. The insider said: "Elisabetta is praying that her appearance on 'DWTS' will help put that crazy story behind her and catapult her into an A-list Hollywood career."
Article continues below advertisement
David Arquette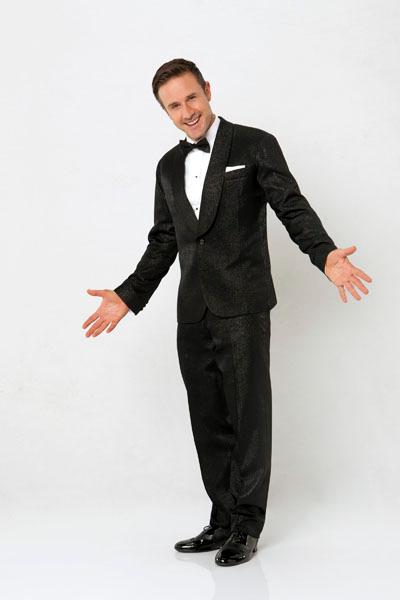 13. Actor David Arquette once said about his drug use: "I've tried them all. I've experimented with stuff and I took it too far." The estranged husband of "Cougar Town" beauty Courteney Cox checked into rehab on Jan. 2, 2011 – and has been a model of sobriety ever since. But before that, the 40-year-old "Scream" star said of his demons: "When I had my first drink of beer, I must have been 4 years old. I was down in the basement with my dad, and beer was there, and I just grabbed it and drank it. "I stole pot from my father when I was 8 years old, and I seriously started drinking probably when I was about 12." As The ENQUIRER reported, Arquette was forced into rehab when former "Friends" star Courteney threatened to ban him from seeing their 7-year-old daughter Coco. Now Arquette – whose partner is leggy Aussie Kym Johnson – is more than ready to compete on "DWTS," the insider added, noting: "David has the agility and attitude to be one of the front-runners."
Article continues below advertisement
Chaz Bono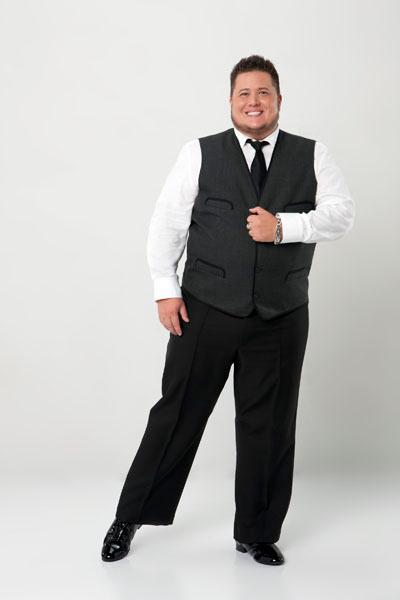 14. Chaz Bono was the most controversial contestant, and struggled for years with prescription pill addiction and suicidal thoughts before getting sober. After the 1994 cancer death of lover Joan Stephens, Chaz – born Chastity to singers Sonny and Cher – was severely depressed and grew dependent on prescription painkillers Percodan, OxyContin and Vicodin. He even confessed to considering entering a mental hospital when troubled by thoughts of suicide. Chaz – who will dance with pro Lacey Schwimmer – finally checked into an Arizona rehab clinic in 2004 after confessing to his therapist that he was "waiting to die." "Chaz went through hell and back while struggling with his sexuality and gender identity," disclosed a "DWTS" set insider to The ENQUIRER.
Article continues below advertisement
Ron Artest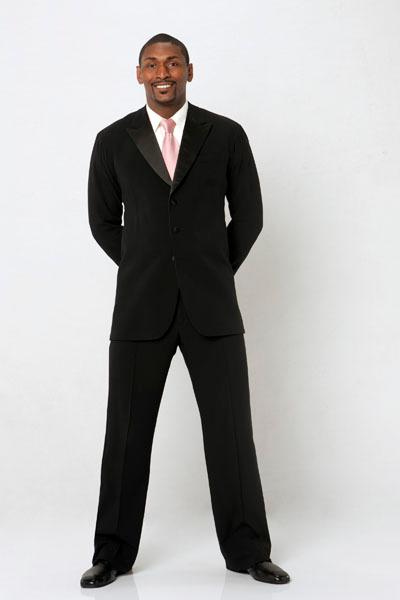 15. NBA hoops star Ron Artest legally changed his name to Metta World Peace – a huge turnaround for a guy who's undergone treatment for anger issues. A judge ordered Artest, 31, to anger management therapy after he was arrested twice for threatening his ex-girlfriend in 2006. Before that, Artest was suspended for the season after trying to punch a heckling fan during the infamous "Malice in the Palace" brawl in Detroit, Mich., in 2004. Besides his rage issues, Artest – who was partnered with Peta Murgatroyd – admitted that while playing for the Chicago Bulls from 1999 to 2002, "I used to drink Hennessy (a cognac) at halftime." The insider added: "The difference now is that Ron won't be swigging from the bottle in between the paso doble and the tango, and he won't be losing his temper with his competitors."
Article continues below advertisement
Jennifer Grey and Derek Hough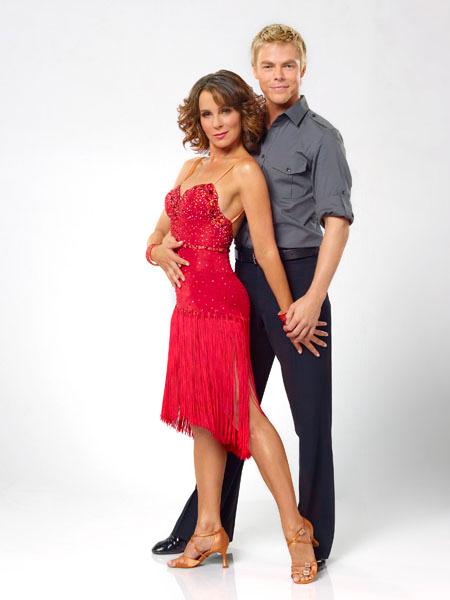 16. Jennifer Grey, who was partnered with Derek Hough, says "DWTS" saved her life. While undergoing a medical exam for the show, Jennifer, 50, discovered that a lump in her neck that she'd thought was a "benign nodule" was actually cancer! Doctors also found that she had torn ligaments in the back of her neck from an earlier car crash. They warned her: "If you fell or got rear-ended, you'd be paralyzed." Jennifer – who rose to fame as Patrick Swayze's ingénue in "Dirty Dancing" in 1987 – received successful treatment for both conditions before starting the competition. She happily reports: "Now, I've got a new neck. And I also have no cancer!"
Article continues below advertisement
Rick Fox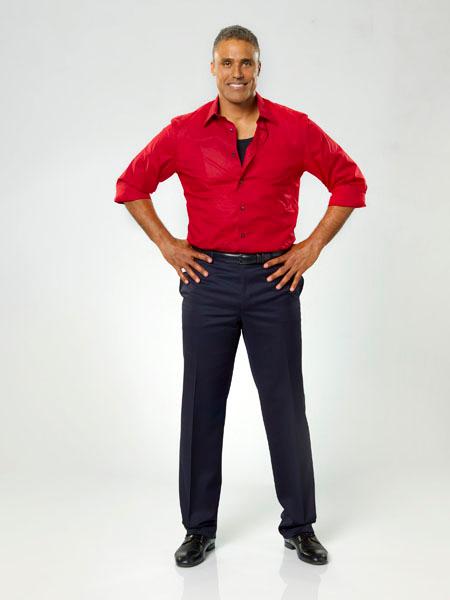 17. Former basketball star Rick Fox married sexy actress Vanessa Williams in 1999 and had a daughter with her the following year. But their union came crashing down in 2004 when The ENQUIRER published photos of Rick making out with a young blonde woman at a Hawaiian nightclub. Rick, who stands 6-foot-7 and danced with Cheryl Burke.
Article continues below advertisement
Brandy Norwood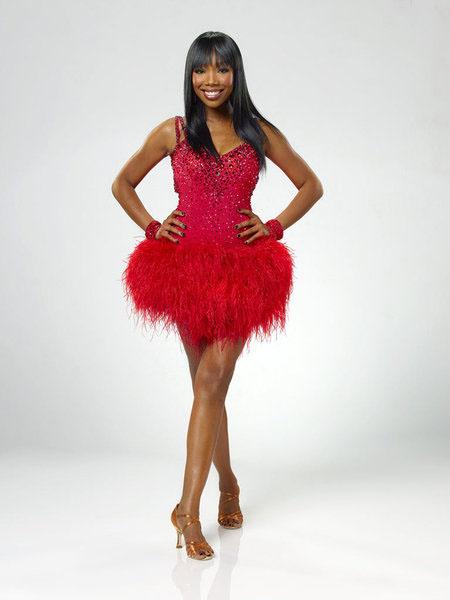 18. Brandy Norwood hoped to redeem herself on "DWTS" after causing a tragic accident several years ago. In 2006, the 31-year-old caused a horrific car crash which killed a mother of two. She has faced several multi-million-dollar civil lawsuits resulting from the accident. Brandy danced with Maksim Chmerkovskiy.
Article continues below advertisement
Florence Henderson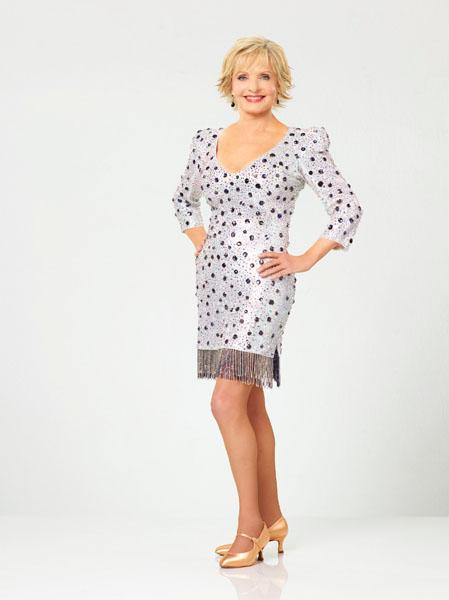 19. "Brady Bunch" mom Florence Henderson was one of the oldest contestant on "DWTS," dancing with Corky Ballas. Although she was once America's favorite mom, she shocked fans when she admitted that she'd dated her TV son Greg – played by Barry Williams – while the show was on the air.
Article continues below advertisement
Audrina Patridge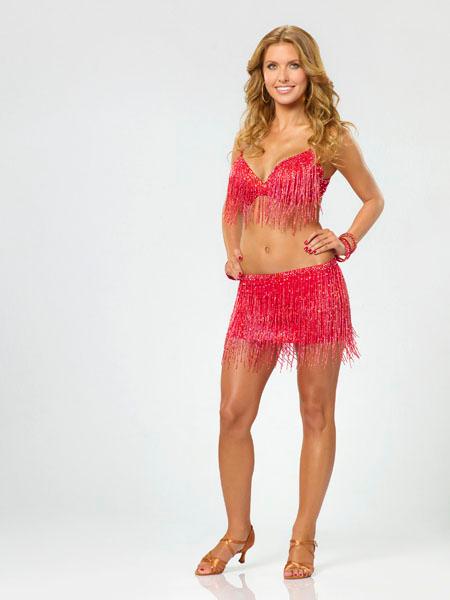 20. A few years after being launched to fame on "The Hills," super-sexy Audrina Patridge was rocked by scandal. In 2008, nude photos – audition shots she did for "Playboy" right after high school – were widely circulated on the Internet. Perhaps even worse for Audrina, it was revealed that "Playboy" had turned her down!
Article continues below advertisement
Margaret Cho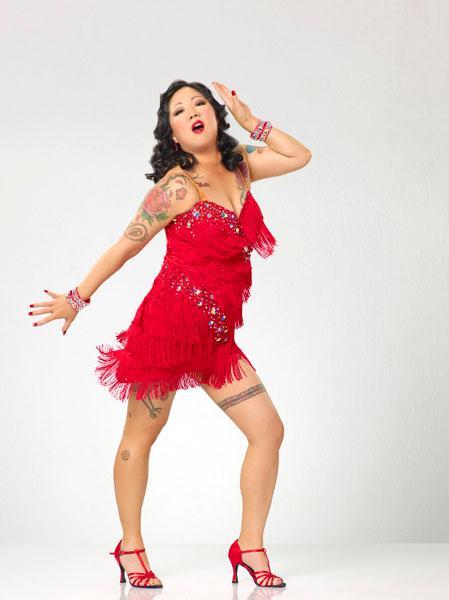 21. Margaret Cho needed to guard her fragile health as she goes through the strenuous competition with her dance partner Louis Van Amstel. The Korean-American comic nearly died from kidney failure in 1994 after she went on a crash diet to lose weight for her TV show. The openly bisexual comedian has a very unconventional marriage. She wed artist/writer Al Ridenour in 2003, but says it's "not a committed marriage. We're just friends who share space."
Article continues below advertisement
Melissa Joan Hart and Mark Ballas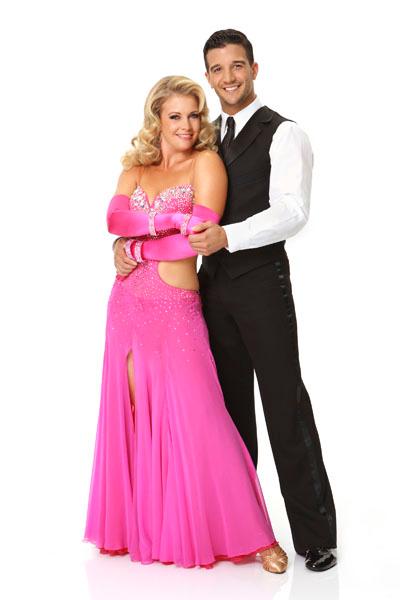 22. Maybe being kicked off in the sixth week of DWTS season nine has stuck in Melissa Joan Hart's craw more than anyone ever knew. Now the Melissa & Joey star took potshots at the caliber of contestants on the show. "I just think they're starting to take more reality stars, so maybe it needs to be Dancing with Celebrity instead of Dancing with the Stars, Melissa told Star exclusively. "When I was there, the cast right before me had a joke about Dancing with the Vaguely Familiar, and it's kind of fitting." Meow!
Article continues below advertisement
Bristol Palin
23. Bristol Palin was accused of neglecting her parenting duties as she competed on Season 11 of "Dancing with the Stars," when the daughter of former vice presidential candidate Sarah Palin uprooted her 21-month-old son, Tripp, from their home in Alaska to take part in the Hollywood celebrity dance competition and baby daddy Levi Johnston was livid that she has allowed their son to be raised mostly by a nanny! "Tripp is now second to Bristol's desire for fame and stardom," said a close source to The ENQUIRER. "Tripp is primarily being cared for by Bristol's nanny in strange surroundings far from home." In response to the charges of neglect, Bristol told The ENQUIRER exclusively: "I'm just like every other working mom: balancing work, raising my son and taking on a new, positive challenge." Bristol added that Tripp is "healthy and doing great."
Article continues below advertisement
Jake Pavelka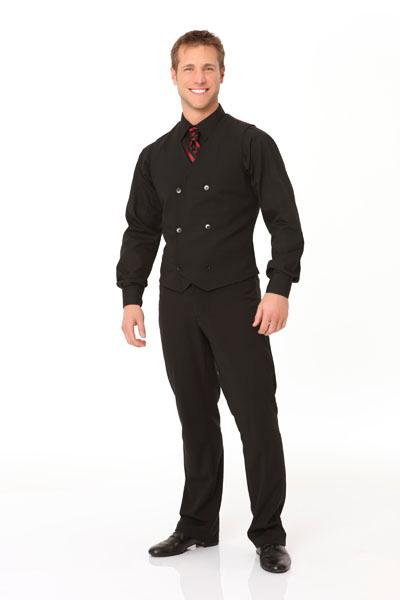 24. Hunky "Bachelor" star Jake Pavelka hid a secret heartbreak while he was on DWTS: He wanted to make it big as an actor! A theater geek in high school, Jake won the role of a young Chuck Norris on "Walker, Texas Ranger" when he was 21. Pilot Jake went on to a second and final role in a movie of the week called "The President's Man," also with Norris. "Jake's newfound TV stardom is bittersweet," said a pal. "A part of him is crushed that he's now appearing on a reality show because he thinks he could have been a leading man."
Article continues below advertisement
Pamela Anderson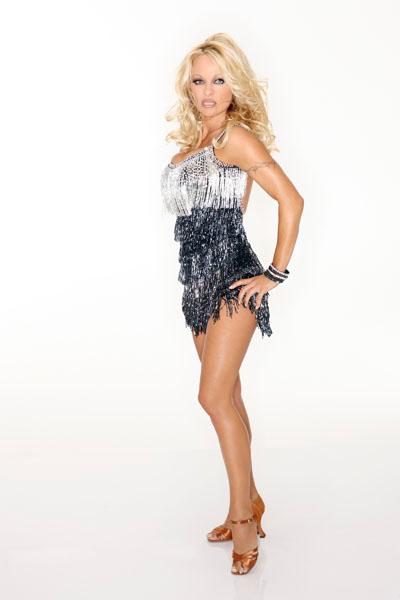 25. Pamela Anderson, the former "Baywatch" hottie, agreed to compete on "DWTS" to keep her mind off sex! After recently breaking up with hunky surfer Jamie Padgett, Pam told friends she needed an outlet to keep her stimulated mentally, emotionally and physically. "I used to get that from sex," she told a pal according to The ENQUIRER. "Sex keeps me relaxed. Since I split with Jamie, I'm just so unrelaxed!"
Article continues below advertisement
Christina Milian and Mark Ballas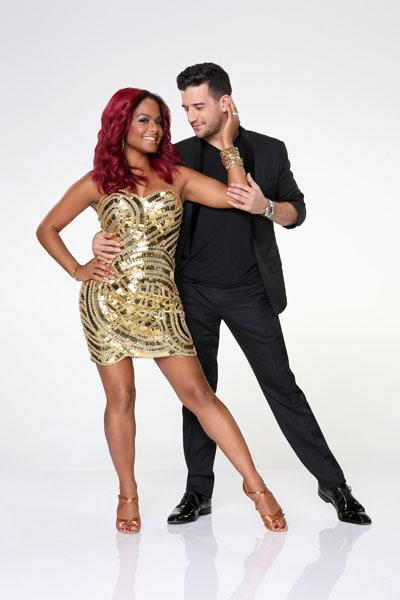 26. Christina Milian survived the ugliest divorce, but the actress and pop star, 32, appears to be relaxed and happy in front of the camera. Perhaps it's because nothing life throws at her now could be worse than her 2010 split from record producer The-Dream (real name Terius Nash). Christina is now engaged to music exec Jas Prince, but an insider says she still carries emotional scars. "Christina has major trust issues — it's taken a lot of effort on Jas' part to get her to believe in him," says a close source to Star magazine. "He wants a child with her, but she is afraid to get pregnant again. Jas constantly tells her she needs to forget about the-dream and move forward, but she just can't do that yet."
Article continues below advertisement
Amber Riley and Derek Hough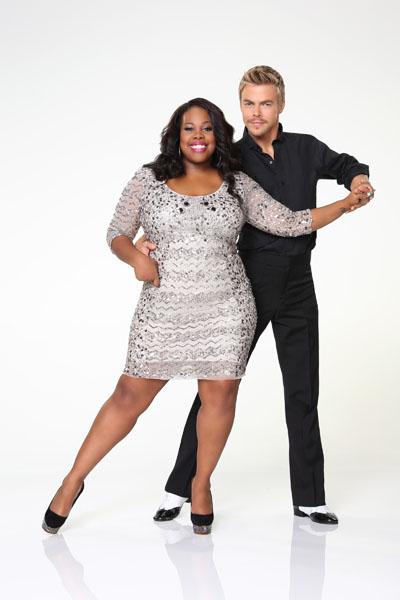 27. Amber Riley may be a big star on Glee now, but Amber's show business career came close to being over before it even began. at 17, the girl with the golden voice was shattered when she was turned down after auditioning for American Idol — never even getting to sing for Simon Cowell. "it was really traumatic for me," Amber, now 27, says. But, she adds, it ultimately turned out to be a blessing in disguise. "What if i won American Idol and never reached my full potential? I worked harder, and now I'm on Glee — and I'm doing something i absolutely, absolutely love!"
Article continues below advertisement
Elizabeth Berkeley and Valentin Chmerkovskiy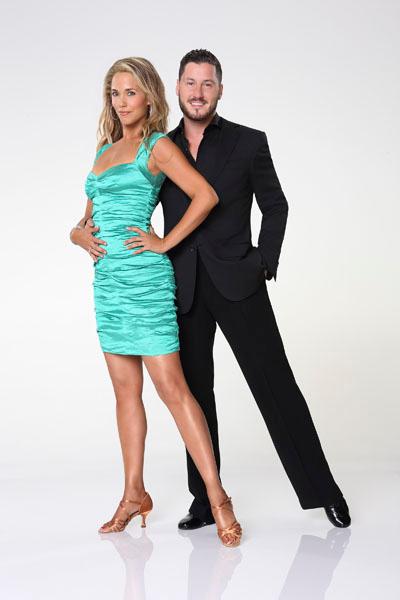 28. Elizabeth Berkeley and her partner Valentin Chmerkovskiy weren't on the best of terms when he told her that he was more of a fan of her former Saved by the Bell costar Tiffani Thiessen. The actress looked annoyed. But show insiders say that was just one small example of their dislike for each other. "Elizabeth and Val do not get along at all," says the insider to Star magazine. "In fact, they can't stand each other. It's very tense at all times between them." The source says both of them are type a personalities and fight for control. "Elizabeth is a very strong willed woman and hates how flirty and cocky Val is with women."
Article continues below advertisement
Brant Daugherty and Peta Murgatroyd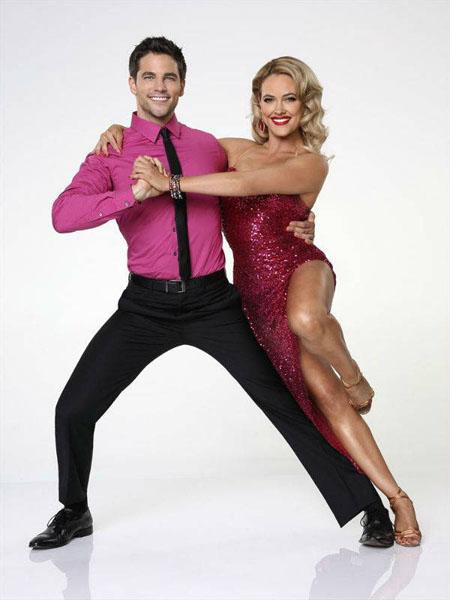 29. Brant Daugherty, the Pretty Little Liars star, has charmed the audience and his partner, Peta Murgatroyd, with his handsome face and wholesome image, but looks can sometimes be deceiving. Brant has a past that he may not want to be revealed to the world. Star has uncovered court records that show the 28-year-old was arrested for possession of drug paraphernalia in 2003 and subsequently sentenced to 15 days in jail and a 180-day driver's license suspension. "Brant was a wild one back in the day, but he's toned it down a lot," a pal tells Star. "he finally has his act together and is extremely motivated to be a successful actor." the friend says he doesn't want his negative past to get in the way of realizing his dream. "Brant learned from his mistakes and is on a good path. that's what counts."
Article continues below advertisement
Buzz Aldrin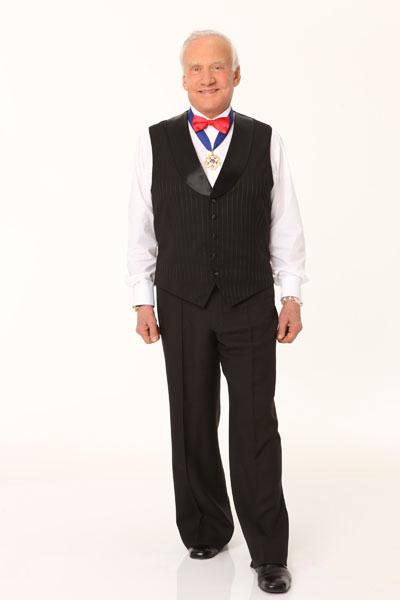 30. Buzz Aldrin life was altered forever when his mother, Marion, took her own life with an overdose of sleeping pills just before his historic moon mission. The hero has admitted he also struggled with suicidal thoughts as he battled depression and alcoholism for years. But all that's behind him now. Buzz is the oldest male contestant ever to moonwalk across the "DWTS" stage.