Exclusive
Kourtney & Scott's Hamptons Home Burglarized By 'Unknown' Assailant — Thousands of Dollars Stolen! — Read The Police Report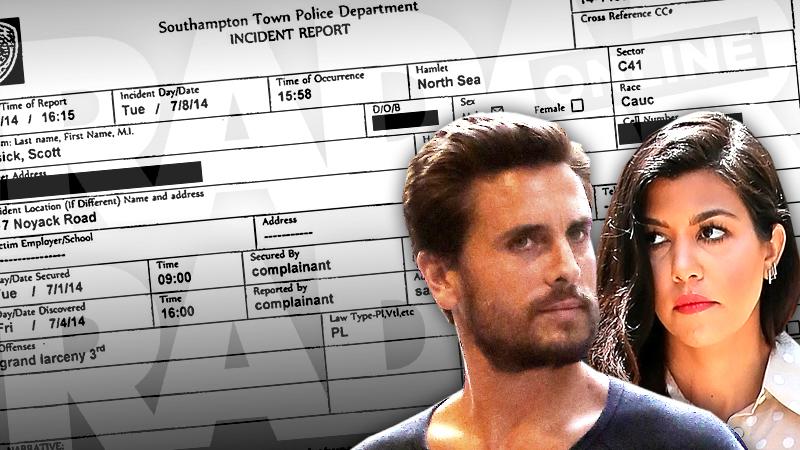 Article continues below advertisement
But this was no ordinary smash and grab — in the police report obtained by Radar, the alleged criminal stole $4,000 that was in their bedroom!
Kourtney's flashy baby daddy made the complaint to Southampton Town Police on July 8 around 4 p.m. and told officers that between Jul. 1-4, an "unknown person did unlawfully remove" the cash "from an attaché case that was stored in a bedroom."
That means, from the time the 31-year-old put the loot in the room to the time he discovered it went missing was a whopping three whole days!
The case is currently being classified as third-degree grand larceny, which is a felony.
The report doesn't indicate there was any damage done to the $13.9 million waterfront rental.
So could it have been an inside job? Detective Michael Smith told RadarOnline.com that the mysterious matter is still being investigated.
So far, Scott hasn't had the best of luck while back in his East Coast hometown. The hard-partier, who recently lost both his parents, was not only hospitalized for alcohol poisoning, but he got kicked out of the Hamptons home by Kourtney – who's pregnant with their third child.