Drama To The Very End: As Khloé Kardashian Moves Out Of The Home She Shared With Ex-Husband Lamar Odom, She Discovers His Jewelry Has Been Stolen On KUWTK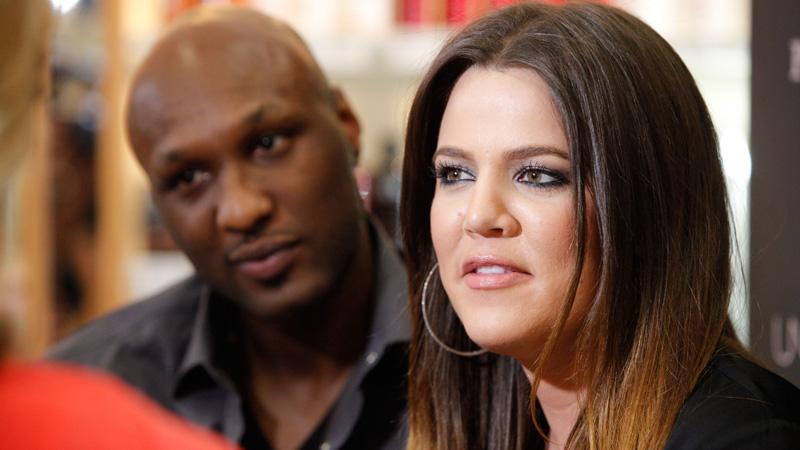 Article continues below advertisement
"I feel disgusted," Khloé raged to her family members who were helping her move. "I want to know know who took my f*cking shit."
Appearing emotionally fragile, Khloé said, "I'm the responsible one and I lose all his jewelry. I failed."
The police had to be called in on her moving day, who asked if there was a mistake and Odom might have the jewelry.
Khloé said it was impossible because Odom no longer lived there, and she'd last seen the jewelry after having had the locks changed.
The KUWTK star explained eight pieces of jewelry were missing –and only a small group of people would have known what was worth stealing.
"I now have to question and look at the people that I love and that I let into my home differently," Khloé sighed to the cameras. "It's a very weird feeling."
She made plans to give the cops her security video footage.
The robbery came at the worst time for Khloé as she finalized the end of her marriage to Odom, who cheated on her and allegedly abused drugs.
Article continues below advertisement
"In the beginning, the house had so many phenomenal memories and at the end, they're memories I don't want to remember," she said.
"I feel like sh*t but I guess that was the way it was supposed to end," she concluded as she left the place where she'd hoped to live with Odom.
Earlier in the episode, Khloé's sister Kourtney Kardashian joked about her new singlehood, "You might be a ho again."
The reality TV star said she wasn't looking forward to dating, but as RadarOnline.com readers know, she has recently hooked up with rapper French Montana.
Later, Khloé talked to Odom on the phone, telling him she still had all his clothes. "He's leaving and I don't get to say goodbye," she told Kim Kardashian about the athlete, who was on his way to play basketball in Spain (he later quit the team).
She told Kourtney later on in the episode that Odom was doing interviews and telling everyone they were working things out, and he was still wearing his wedding ring.
Article continues below advertisement
As RadarOnline.com has previously reported, Khloé admitted she knew Odom was cheating.
"F*ck your ring you were f*cking someone else with it on, too," she fumed. "He's delusional."
Khloé threw a house party for sister Kendall Jenner and was disappointed when mom Kris Jenner was still defending Odom.
During the party, Khloé went wild and Kourtney's baby daddy Scott Disick noted, "Watching Khloé take her mind off the negatives with alcohol and partying definitely scares me because I've been there before."
As Khloé planned a divorce party, Kourtney called her "a drunky monkey," while momager Kris advised her to buy plenty of vodka!
When stepdad Bruce Jenner visited and questioned Khloé about her drinking, she admitted, "I have no idea what I'm doing. I'm just scared."
In the other Sunday plotline, Bruce invited his son Brody Jenner to play with him in a father/son golf tournament so they could bond, but The Hills star kept him at arm's length.
Article continues below advertisement
Bruce chided his son for never calling him back and complained to E!'s cameras, "Sometimes I get the feeling he doesn't want to spend time with me. That hurts."
But Brody knew his dad was closer to his brother, Brandon Jenner. Eventually, Brody told Bruce he just wanted them to have fun at the tournament.
At the event, Kendra Wilkinson's husband Hank Baskett (now in a big transsexual cheating scandal) showed up and hugged Bruce and his son.
The Jenners wound up having a blast spending the day together.