Khloe Kardashian Scolds Kris Jenner For Defending Lamar, Says To Momager Who Still Loves Her Ex Son-In-Law, 'He's Available If You Want To F*ck Him And Date Him'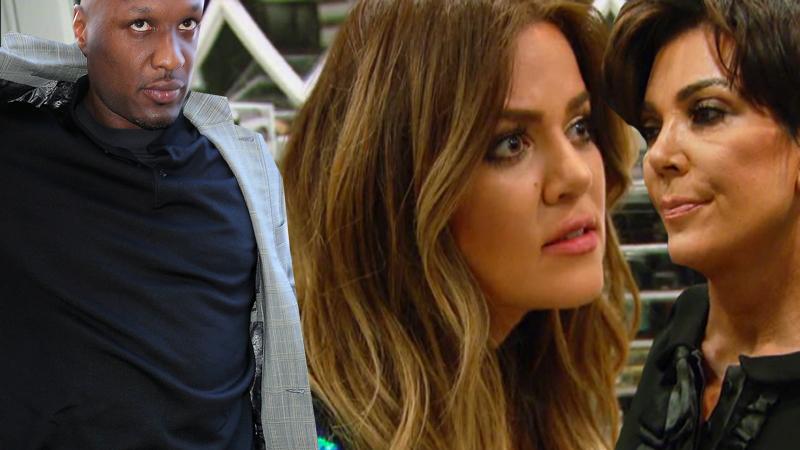 Khloé Kardashian is furious at Kris Jenner because the momager defends Khloe's ex-husband, Lamar Odom.
What's more, Jenner is still in touch with the disgraced basketball star.
That's what viewers will see on Keeping Up with the Kardashians tonight, as E! has released a shocking clip in which Kardashian, 30, tells her cougar mother, 58, where she can go with her tea and sympathy!
First, Kardashian, while throwing a party for sister Kendall Jenner, tells Kris she wants to contact Odom "to cuss him the f*ck out."
Article continues below advertisement
Kardashian angrily confronted her mother about how Odom said he talks to Kris and her husband Bruce Jenner often and he was going to see Khloe soon.
With a serious look on her face, Kris said, "He probably just wants things to go back to the way they were."
But Kardashian, who split from Odom after he cheated on her and allegedly abused drugs, grimaced, "You always stand up for him."
Kris argued, "I'm not taking his side. I'm not buying what he's saying. I'm just telling you that I love him very much and I want him to be okay."
Khloe snapped, "He's available if you want to f*ck him and date him!"
Then she sadly told the cameras, "It's kind of heartbreaking when your mother doesn't take your own side."