'RHOC' Drama: Lizzie Rovsek SLAMS Co-Star Tamra Barney Judge – Sides With Shannon Beador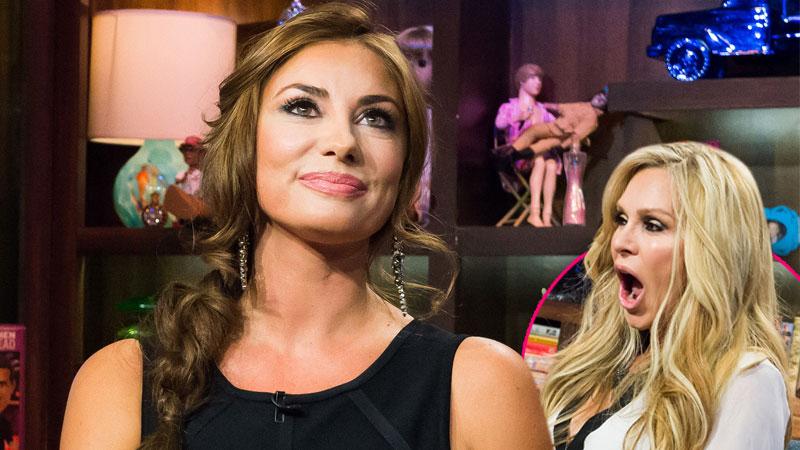 Shannon Beador called out Tamra Barney for being the "fakest" housewife on Real Housewives of Orange County, and now it looks like Lizzie Rovsek is joining #TeamShannon.
Rovsek, who has had her fair share of ups and downs with Barney, took to her Bravo blog to discuss Barney's backstabbing. Although the girls' trip to Bali was supposed to be a fun getaway, it quickly turned into a dramatic meeting on an island.
Article continues below advertisement
After Barney had once again brought up Rovsek's birthday debacle, Rovsek lost it and told Beador everything that Barney had ever said about her.
"I am not proud of opening up to Shannon about all the things Tamra had told me about her, but I SNAPPED! A light bulb totally went off in my head and it all started to make sense," Rovsek wrote.
Rovsek began to realize that Barney was doing the same thing to her as she had been doing to Beador – cozying up only to secretly betray her, which Rovsek refused to accept.
"The b*tch just did the SAME thing to me! Are you kidding me?"
Having seen the truth of the situation, Rovsek decides to give a friendship with Beador a chance because "it wasn't right what she did to Shannon, and it's not right what she is doing to me."
But that's not the only reason she avoided becoming close with her co-star. She also wrote that she kept her distance because "I thought she was crazy with all her outbursts."