Exclusive
You Can't Fire Me, I Quit! Tamra Barney Judge Deletes Her Facebook Page & Leaves The Country Amid Reports She's Fired From 'RHOC'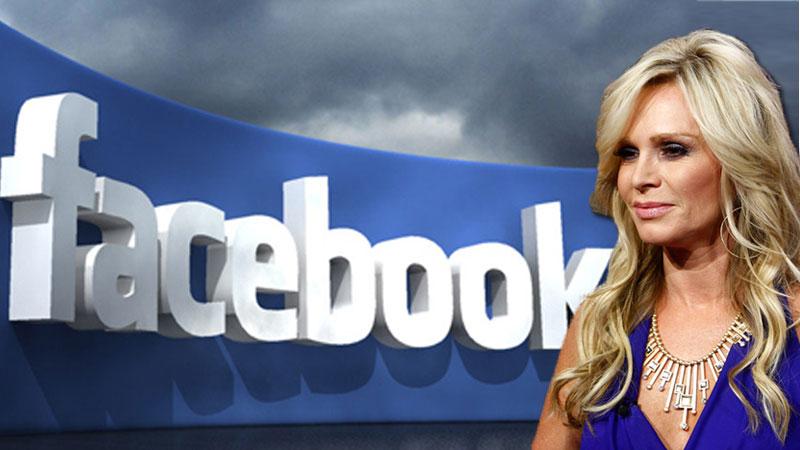 She's outta here! Only hours after RadarOnline.com broke the world exclusive news that Bravo-bashing Tamra Barney Judge will not be returning for the next season of The Real Housewives of Orange County, the reality TV star abruptly deleted her Facebook profile and left the country!
Though Judge posted nearly daily on her Facebook page in weeks past, all links from her Twitter to the page came up as dead links roughly one hour after RadarOnline.com's post. By then, RadarOnline.com has learned, she was already on vacation in Mexico.
Article continues below advertisement
"One more day till paradise," she tweeted on July 29. "I'm so over the stress of the show and what it's doing to my spirit."
Earlier this week, she called out Bravo on the Facebook account for editing scenes to make her look like she had flaked on co-star Lizzie Rovsek's birthday party.
According to the mother of four, she alerted producers in advance that her daughter was sick and she would be unable to make the soiree, but seemingly desperate for drama, they forced Judge to wait until the last minute to let her co-star know.
"They asked me to wait until the cameras were up in the limo to let Lizzie know," Judge alleged. "Then they had her call me and say 'How rude that you didn't call me.'"
That post was the last straw for Bravo, RadarOnline.com has reported. According to insiders, the network has had it with her diva behavior, and she won't be returning for the next season of RHOC.
However, she hasn't deleted her Twitter profile — yet.
Will you be sad to see Tamra go? Let us know in the comments!