Exclusive
Marriage Crisis Averted? Shannon Beador Telling Pals 'RHOC' 'Saved Her Marriage' To Distant Hubby David — Fellow Housewives 'Not Buying It,' Says Source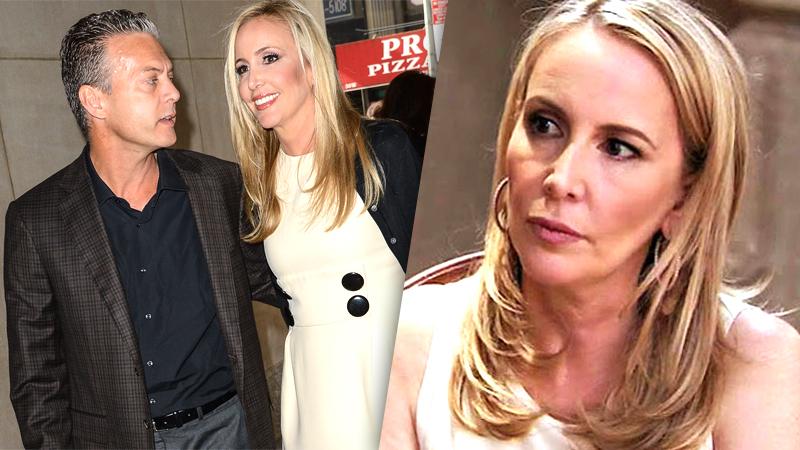 Could Shannon Beador be the rare housewife to survive the Bravo curse? The reality star and her husband David seemed headed for divorce court — like many Bravolebrities before — when their marriage issues were front and center on the most recent season of the Real Housewives of Orange County. But in recent weeks, RadarOnline.com has learned, she's been gushing to pals about how the show has saved her marriage! That doesn't mean, however, that her friends are buying it.
Article continues below advertisement
Shannon, David and their daughters just returned with their children from a family vacation in Hawaii, according to a source. But even though Shannon is telling pals that the couple had a fabulous time, and their relationship is back on track, friends are skeptical.
Just last weekend, the source said, an awkward incident in Vegas seemed to prove they have a long way to go towards being a happy couple.
"Shannon and David were in Las Vegas last weekend, and were drinking at dinner," the source said. "Shannon was physically all over David, kissing him, trying to hold his hand, and was just inappropriate. It was obvious she was trying to publicly show that their was a lot of affection between them, but it just looked uncomfortable."
"David didn't look into it, and was overheard telling Shannon to tone it down," the source claimed.
Article continues below advertisement
Now, the source said, "Even though Shannon is saying that doing the show saved her marriage, no one is buying it. There were problems before they were doing RHOC, and have continued after filming finished. You don't go from David wanting to move out of the house, to just returning to normal, as if it never happened!"
Indeed, during recent episodes of RHOC, viewers have watched the Beadors' marriage fall apart as David sent her an e-mail revealing he wanted to move out of their family home.
During a trip to Mexico, they discussed their troubled marriage — and it wasn't pretty.
"I feel like I've been in a bit of a slump," Shannon told David.
Tearing up, she complained that they don't spend enough time together, accusing, "You don't sleep in the same room with me. I don't believe that you love me. I don't."
She also confronted her husband, saying, "It sounds to me like you want to get a divorce right now."
Article continues below advertisement
While David denied that, he also told Shannon he didn't think she was happy with herself and it was ruining their relationship.
"I can't live this way anymore," he said. "I do love you. The question is, 'Can I make you happy?'"
Shannon wants "everyone to think she lives a perfect life, and is happily married," the source explained. "The other housewives — especially Tamra — don't buy it and think her marriage is headed to for divorce court."
Do you think Shannon and David will make it work? Let us know in the comments!