Exclusive
From Sex Addict Daddy To Sugar Daddy? Newlywed 'Housewives' Star George Teichner Says That 'Money Is Not An Issue' In His May-December Marriage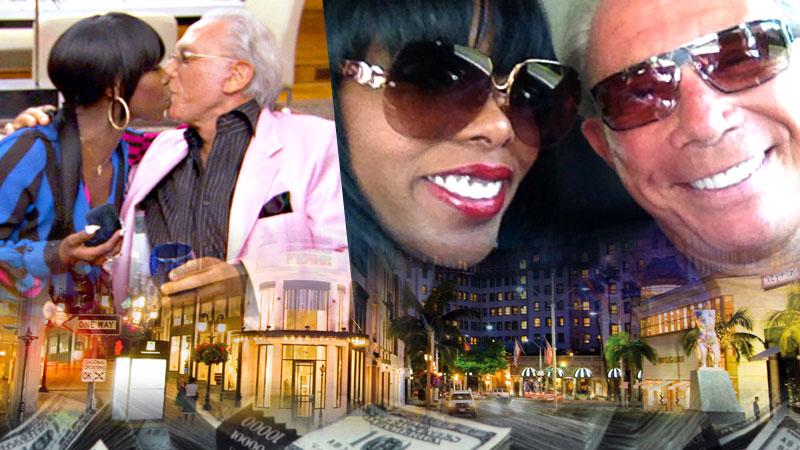 George Teichner has been labeled Aviva Drescher's sex addict daddy — but the one thing he's not is a sugar daddy, he tells RadarOnline.com exclusively.
The Real Housewives of New York City star is clearing the air when it comes to his bank account and his 25-year-old new wife's marital motives.
"Too many naysayers going viral with Cody married George for" money, Teichner told RadarOnline.com in his signature verbose style, "and George married Cody for her intelligence, creativity, facial beauty, lithe legs, marvelous protuberances, hard body, and loveliness, which is inherent in her youth."
Article continues below advertisement
The 76-year-old millionaire entrepreneur may boast about Dana Cody's obvious physical attributes, but insists their union is the real deal.
"Well, such sheeples never felt bliss, nor joy, nor the happiness that emanates from devoted love. And money's got nothing to do with it — just love."
The TV personality said that he and his new bride are working out issues in their union, they have nothing to do with cash-flow.
"Money is not in issue in this marriage, but time certainly is," said Teichner. "Time devours we humans, whereas bliss, love, joy consumes time itself!"
As previously reported by RadarOnline.com, Teichner and his nail designer bride tied the knot in a private Malibu ceremony last weekend as a precursor to a much more lavish fete in their honor to be scheduled sometime this year.