Desperate Housewife! Teresa Giudice Begging Friends For Money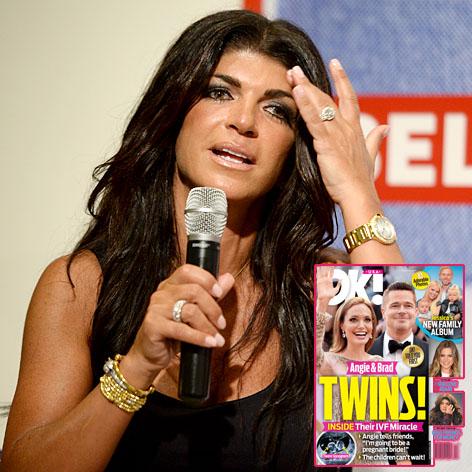 With a possible jail sentence hanging over their heads for her conviction on multiple fraud charges and their bankruptcy case still churning through the system, Teresa Giudice and her husband, Joe Giudice, are so desperate for cash, they've been turning to friends for help.
"I hear they've been begging people for money," The Real Housewives of New Jersey regular Kim Granatell tells OK!.
MORE ON:
The Real Housewives of New Jersey
Article continues below advertisement
"Desperate people do desperate things."
Want to read the entire story but can't make it to the newsstand? Don't worry! You can download it right HERE.