Exclusive
Mario Singer Complained To Stunning Blonde That Bravo Show 'Ruined' Wife Ramona On Ill-Fated Getaway To Save Marriage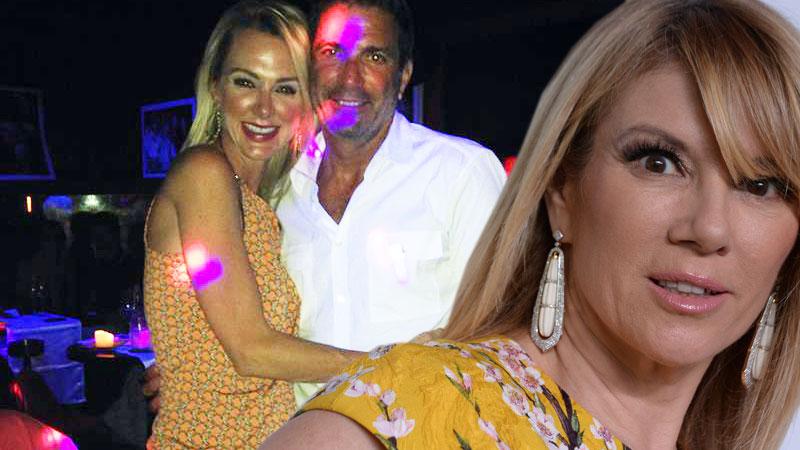 Article continues below advertisement
Nashville native Michelle Nowell and her husband ran into the Singers at club Le Ti St. Barth while celebrating her birthday in the Caribbean hot spot on June 19, she exclusively tells RadarOnline.com, and the couple chatted with a "miserable" Mario while Ramona downed cocktails and danced alone on the other side of the bar.
"We approached him and told him we're fans of the show," Nowell tells RadarOnline.com of their late night run in with the 60-year-old. After chatting about their children and hometowns, Mario opened up about his recent troubles. "He said it's been really tough, and that the show ruined Ramona," Nowell continues. "It consumed her."
While Ramona recently claimed her husband dropped his morals, Nowell insists Mario seemed like a "a nice guy."
"He was very friendly, but looked totally miserable," she explains. "He and Ramona didn't say a word to each other all night. My husband said he could tell that Mario just wasn't into her."
Indeed, while Mario spoke with the fellow vacationers, Ramona smiled for a photo then ignored her husband and the couple for the remainder of the night.
"She was dancing by herself and running up to the owner trying to get special treatment," Nowell says. "The thing is, nobody there knew who she was!"
Earlier in the day, Nowell spotted Ramona and Mario dining at lounge Nikki Beach.
"They didn't exchange a single word the entire time," she tells RadarOnline.com. "They were just so miserable together."
The 57-year-old star announced her split on Twitter August 7. She originally filed for divorce in January, but the pair reconciled a few months later—only to split again when Ramona claims she caught Mario cheating on July 24.