Worst Hotel Guest Ever? Miley Cyrus 'Out Of Control' In Hotel Lobby As She Screams To Management 'They Should Be Glad To Have Her,' New Report Claims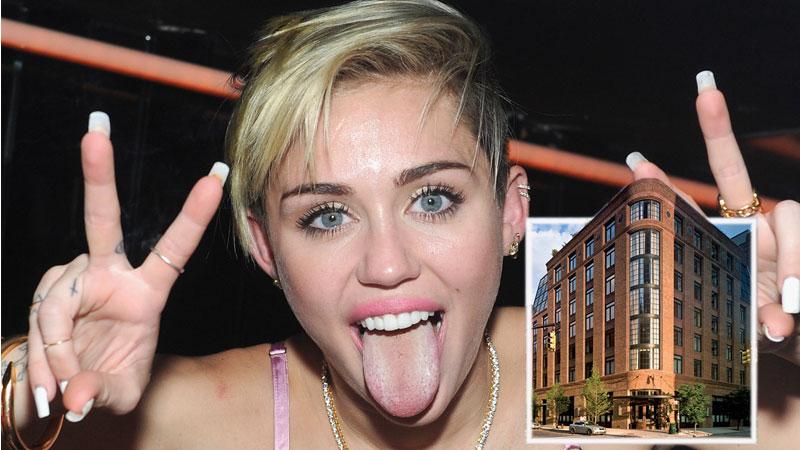 Miley Cyrus is being called the worst guest ever after she and her entourage caused chaos at a luxury New York hotel, a new report claims.
When reprimanded, however, Cyrus said the management should be happy to have her, according to the new issue of Life & Style.
The report claims Cyrus and her friends acted totally out of control in the lobby of the Greenwich Hotel when they arrived on the evening of Aug. 2 following her Bangerz concert in Philadelphia.
Article continues below advertisement
"It was like a tornado hit the lobby," a source recalls. "Miley and her posse took over, screaming and carrying on so much that management received a number of complaints.
"Led by Miley, someone in the group was smoking pot, and they were swearing loudly and throwing themselves all over the expensive furniture."
When hotel employees asked Cyrus to dial down the ruckus, she flipped out, saying that, "she's spent so much money there that they should be glad to have her," the Life & Style article says.
It's just the latest in a series of bizarre incidents for the twerking pop star, 21, who shocked the world almost one year ago by fondling Robin Thicke with a foam finger at the VMAs.
Since then, wild child Cyrus has pushed the envelope even more, simulating sex in concerts and often posting pictures of herself smoking what appears to be marijuana.
According to the story, a source says the Greenwhich Hotel's management has asked staffers to file individual complaints about Cyrus' antics there.