Michael Douglas Ex-Wife Diandra Implies Catherine Zeta-Jones Sold Pictures To Tabloids, Is A 'Show-Off'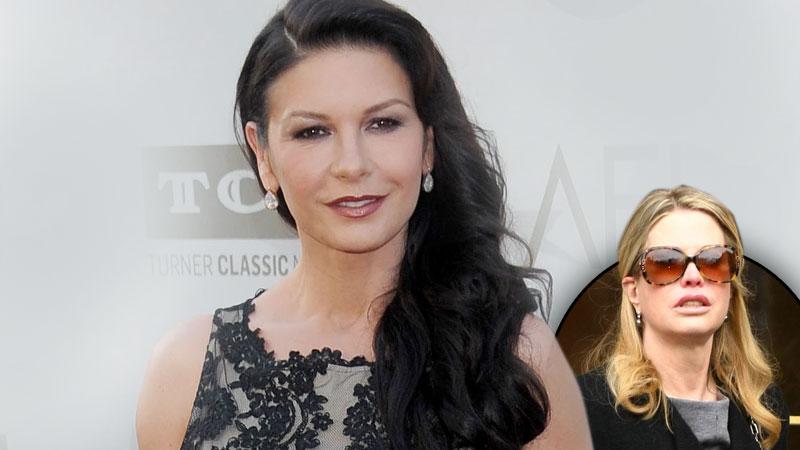 In what could be construed as a jab at Michael Douglas' current wife Catherine Zeta-Jones, his ex-wife Diandra Douglas delivered a string of comments to a Spanish newspaper that she's not one for the limelight, and has never sold personal pics to the tabloids.
Speaking to El Mundo, the 56-year-old Diandra was asked about why she's been "less visible" at the Majorca resort home in Spain she splits time at with the Falling Down star, 69.
Article continues below advertisement
"That's because I don't believe in showing off," she said. "I've never sold photos or kept money from anything and I've always given everything away to charity."
She added that she's "proud to be able to say that I've never turned my private life into show business."
Jones' name came up in the chat when Diandra denied that the Chicago beauty had offered to buy her stake of the family's island vacation home.
"It's not true … why would someone who doesn't speak Spanish or the local Majorcan language or knows nothing about this culture want a house here?" she said, adding that the actress "doesn't even come here much."
In a possible reference to Cameron, her embattled and incarcerated son with the Wall Street star, Diandra added that "too much public exposure affects children." (Douglas and Zeta-Jones have two kids, Dylan, 12, and Carys, 10.)