Judge Rejects Michael Douglas' Ex-Wife's Bid For 'Wall Street' Pay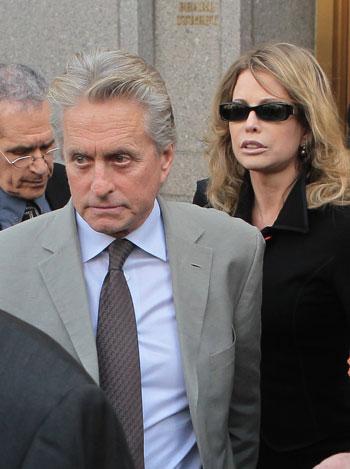 Greed is good!
A Manhattan judge has tossed out a multi-million dollar claim for half of Oscar-winning actor Michael Douglas' pay check from his ex-wife Diandra Douglas.
She wanted half of the 66-year-old's fortune he earned from "Wall Street: Money Never Sleeps", the box office hit in which Douglas reprised the role of financial villain Gordon Gekko.
"He's thrilled," Douglas' lawyer, Marilyn Chinitz, told the New York Post.
Article continues below advertisement
"This is the right decision… this action should have never been brought in the first place."
Chinitz said the cancer stricken Douglas, who is battling Stage 4 throat cancer, "sounded great" when told the news.
Diandra, 52, filed a complaint in June, in which she claimed that their 2000 divorce settlement entitled her to 50 percent of Douglas' earnings from movies that he did during their two decades of marriage.
MORE ON:
Catherine Zeta-Jones