Exclusive
Moving On & Moving In! Ramona Singer Drops Daughter Avery Off At College, Cheating Dad Mario Nowhere In Sight — She's 'My Rock,' Teen Says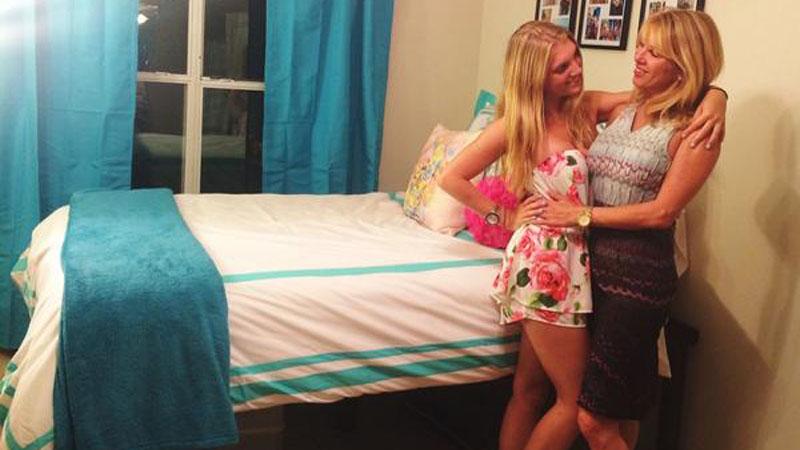 Just weeks after Ramona Singer announced she was splitting from her cheating husband, Mario, her daughter Avery has firmly come out in support of Team Mom, calling the hurting RHONY star "my rock" during a sweet post about college move-in day.
Mario — who has been spotted partying with mistress Kasey Dexter in the Hamptons recently — was nowhere in sight when Ramona helped her daughter move in to her new dorm at the University of Virginia on Thursday.
Article continues below advertisement
After her room was all set up, the teen made a point of tweeting out her thanks for her newly single mom — and the lack of mention of her dad was obvious.
"Thanks for being my rock @ramonasinger!" Avery tweeted Thursday. "Couldn't have done this without you."
Ramona responded, "You are my world! You can lean on me from a million miles away. #greatteam"
The Real Housewives of New York City star told People magazine earlier this month, "Mario's behavior is embarrassing to me and my daughter. We aren't embarrassed by him. We are embarrassed for him."
Ramona claims she kicked Mario out for good on July 24, but kept the split secret until August 7.
He was first caught cheating with Dexter, according to reports, in January, but Ramona tried to make her marriage work for months before giving in when he was spotted with Dexter yet again in July.