Lindsay Lohan Breaks Silence On Inflammatory Short Story James Franco Penned, Says She Never Speaks Ill Of Others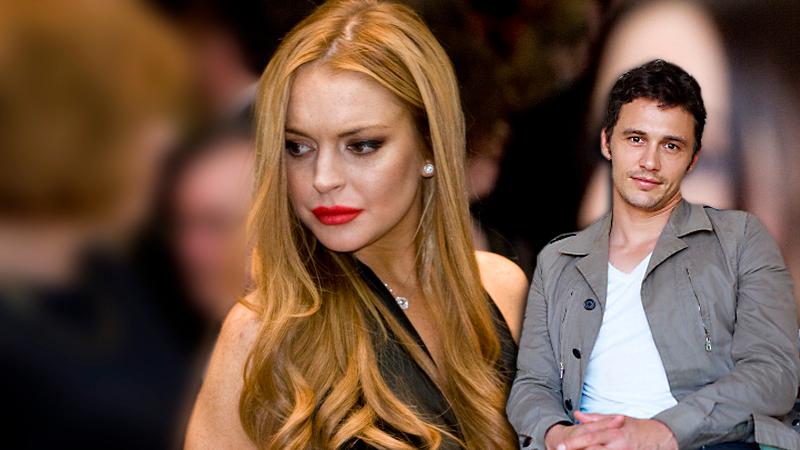 Lindsay Lohan brushed off James Franco's snarky short story "Bungalow 89", which the actor-writer essentially crafted to deny his inclusion in the list of lovers that trickled out this past spring, claiming she makes it priority to rise above show biz spats and Tinseltown tomfoolery.
"I didn't read it … I don't think about it," the Long Island native told Mail Online. "When people say things about other people, I don't think it's necessary, I've never talked about anyone else and I never will."
Article continues below advertisement
Lohan clarified to the outlet how the list — which included names such as Justin Timberlake, Adam Levine, Zac Efron, and the late Heath Ledger — circulated to the tabloids, playing it off as yet another breach of her trust from a supposed confidante.
"Here's the thing; it's very short and very simple: I was in Betty Ford at the time," the Mean Girls star said. "That goes to one person and then it gets ripped up and then it's done — so it was really violating.
"I've been robbed by kids, a lot of things like that have happened to me in my life, and that didn't feel very good, and I've lost friends from that and that's really unfortunate."
The red-headed wild child, who's priming for a stint on the London stage scene in David Mamet's Speed-the-Plow this fall, said incidents like the list leak rattled her trust to such an extent that her circle of friends has drastically shrunk, by her design, as a result.
"I'm fine with having very few friends," said Lohan, 28, "because I can trust them with my life, and they are there for me if I need them."
"My friends don't bring that stuff up to me because they are with me and they know the truth and they know what's happened, and why bring up something that might hurt your friend, so I don't pay attention to it.
"It's not a joke," The Canyons star said of the leak . "It wasn't funny, it was cruel, it's bad karma for whoever did it. It was sh***y."