Kathie Lee Gifford Romantically Linked With A Terrorist — Her Prom Date Was A Serial Bomber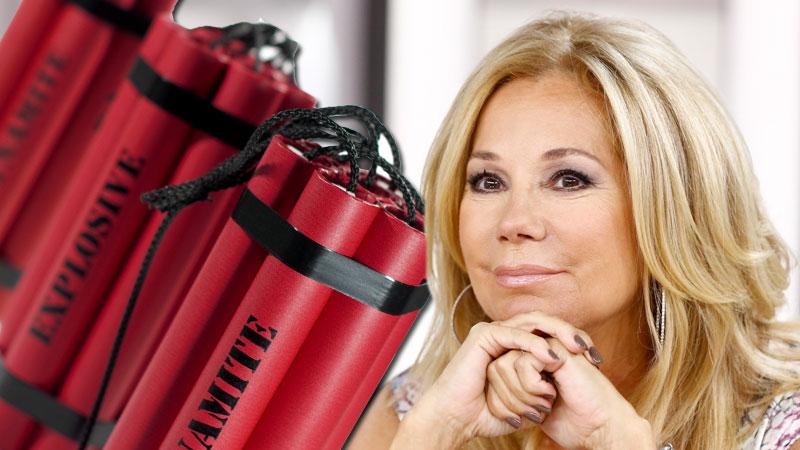 Kathie Lee Gifford's high school boyfriend and prom date was a serial bomber, an explosive new report claims.
According to The National ENQUIRER, while attending Bowie High School in Maryland, Gifford attended her prom in 1970 with a young man named Michael Bray, who would go on to serve four years in prison for his role in the bombing of 10 abortion clinics — two of which he blew up on his own.
In 1984, he threw a cinder block through the window of a Delaware clinic and then cans of gasoline and Molotov cocktails (known as a petrol bomb, poor man's grenade or fire bomb) and the clinic was destroyed in the fire.
Article continues below advertisement
Just one month later he attempted to use seven pipe bombs to blow up a Virginia clinic.
Bray was found guilty of two counts of conspiracy and one count of possessing unregistered explosives when his partner in crime testified against him.
"We did our usual dancing," Bray told the ENQUIRER about his prom with Gifford, 60.
"She was a good girl — very pleasant. Talented, and she had a beautiful singing voice. I took her home and that was the end of the date. There was nothing particularly exciting to report."
Bray revealed in a 1999 interview that his relationship with Gifford ended when he went off to the Naval Academy, but the two kept in touch through snail mail and the last letter he wrote her was from when he was stationed in Germany.
While Gifford went on to have two marriages and has amassed a career worth $20 million, Bray lives in Ohio with his wife and 11 children.
"I have fond memories," he says. "I wish her all the best."