Exclusive
'Jersey Shore' Star Has 'Overdone' Her 'Pillow Face' — Too Many Fillers, Suggest 2 Top Docs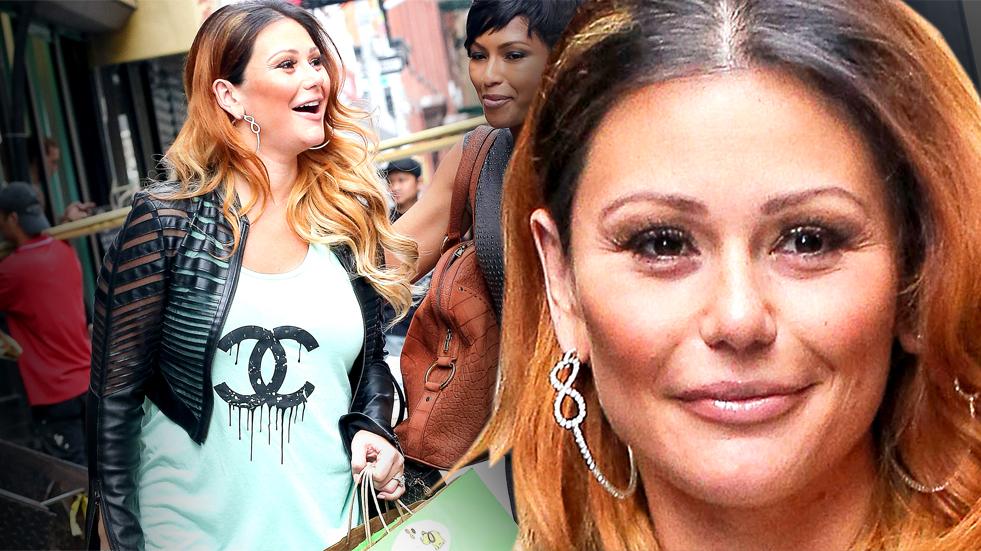 Jersey Shore star Jenni "JWoww" Farley was photographed earlier this week with changes to her face that looked to be more than just post-baby weight, and according to two top doctors, the reality TV star appears to have had fillers or injections in her cheeks.
The first-time mother has been open about plastic surgery in the past, revealing breast implants she got for her 21st birthday — but her face has always been a subject she's avoided.
Article continues below advertisement
"Wow! JWoww appears to have a pillow face. Her cheeks look overly plumped, as if they've been stung by a hive of bees," Dr. Anthony Youn, who has never treated the star, told Radar.
"I suspect that she may have undergone injections of filler into her cheeks, making her look completely different than the JWoww we used to know. She may also have undergone Botox injections, causing her eyebrows to change shape and the wrinkles of her forehead to smooth."
And Dr. Matthew Schulman, a top plastic surgeon out of New York, echoes Dr. Youn's assessment.
"JWoww debuted fuller and higher cheekbones a few years ago, but recent photos show her looking even more plump. I do not think she has had any surgical treatments to her face, but fillers such as Restylane, Juvaderm, and even fat are probably responsible," he said.
"In my opinion she looks overdone and it is unclear if this is the result of too much filler or just the effect that weight gain from her pregnancy has had on her already filled cheeks. Additionally, if fat was injected into her cheeks, it is possible that the fat will has grown with weight gain. Her eye shape has changed but again this is more likely the result of over-plumped cheeks."