Exclusive
'RHOC' Star Tamra Barney Has 'A More Rejuvenated Look' Claims Top Doc — Fillers & Eyelid Lift Suspected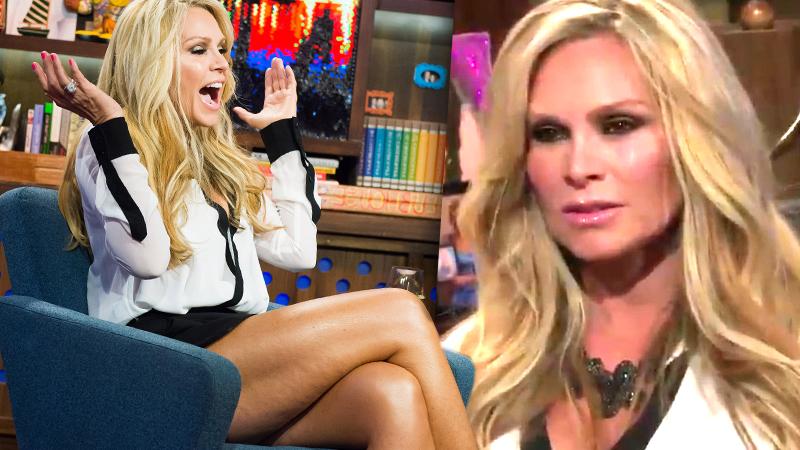 Article continues below advertisement
"It looks Like Tamra has had her cheeks augmented, most likely with a liquid volumizer or filler," Dr. Rowe told RadarOnline.com.
"Not only do her cheeks appear fuller, but her nasolabial crease (wrinkle on either side of the nose) is diminished. This is a sign of a a filler having been used. Also her upper eyelids appear to have a deeper inset. I believe she has had an upper blepharoplasty (eyelid lift). This involves removing skin and fat from the upper eyelid to produce a more rejuvenated appearance."
Barney isn't the first, and certainly won't be the last, of the Housewives franchise to attempt a more youthful look.
"It's no surprise that the Real Housewives cast with the most cosmetic work resides in the plastic surgery capital of the world: Beverly Hills," plastic surgeon Dr. Anthony Youn exclusively told RadarOnline.com last year.
"In fact, just over a year ago the cast members from RHOBH went on the Judith Regan Show on Sirius XM and each one admitted to which plastic surgeries they've had done! The cast member with potentially the least amount of work, Lisa Vanderpump, admitted to pumping her face up with a 'Bucket of Botox.'"
And Barney's RHOC co-star Alexis Bellino admitted to a nose job in 2011.
"Most people don't even know I had a nose job," the blonde housewife said.
"They notice something new about me. It's perked up my face."
What do you think of Tamra's new look? Sound off in the comments below…