Exclusive
Under The Knife! Nicole Kidman 'Had A Pretty Impressive Breast Augmentation,' Claim Two Top Docs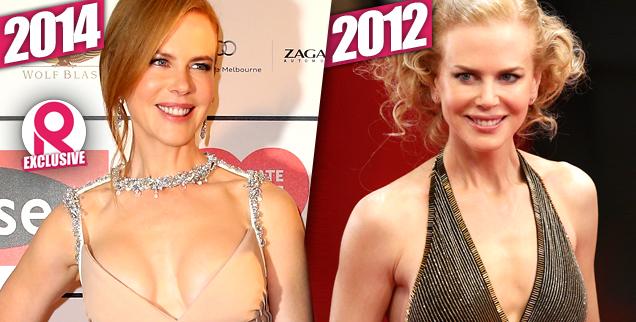 Did Nicole Kidman reveal a surgically enhanced pair of new boobs?
One of the most beautiful actresses in Hollywood, with a tall lithe frame that is the envy of women around the world, Kidman has been divorced from Tom Cruise for over a decade, is remarried to Keith Urban and has two more children and now two top doctors tell RadarOnline.com exclusively that it looks like she's also added a pair of larger breasts to her thin figure.
Article continues below advertisement
While Kidman has admitted to having Botox treatments in the past , photos of the 5'11" red-headed Aussie has always had a smaller appearing chest in the many revealing outfits she's worn over the years.
Dr. Fred Pescatore, author of The Hamptons Diet, who also hasn't treated Kidman, told RadarOnline.com that he believes the Days of Thunder star has gone under the knife.
"She hasn't aged that much or gotten heavy so I feel they look like nice small implants."
Dr. Youn told RadarOnline.com that in his expert opinion her drastic increase in bust size in evident with her outfit.
"Overall I think it looks good, although maybe a touch overdone. It's also possible she still has some swelling."
What do you think about Kidman's new look? Sound off in comments.