Time To Pay Up – Joe And Melissa Gorga Allegedly Owe Friends And Family Money... But Sources Claim They Won't Shell Out The Dough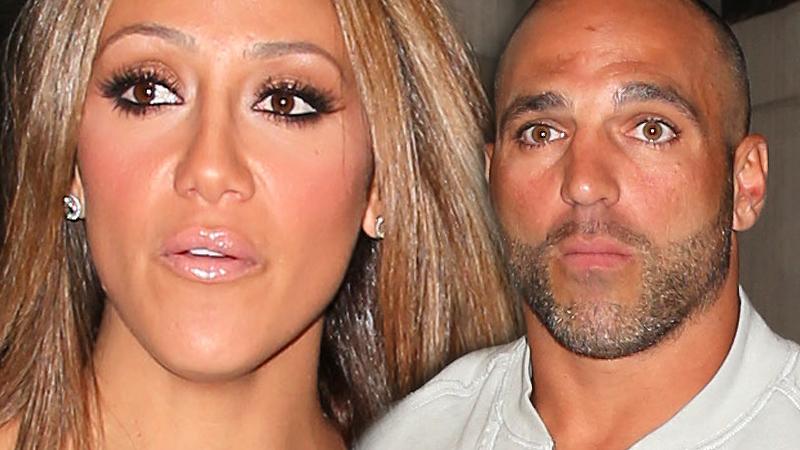 The Giudices have become known for their fraudulent crimes, but now the Gorgas might be following close behind them with their own set of sketchy financials!
Joe and Melissa Gorga allegedly have scammed many of their friends and even family members, all for the sake of their Franklin Lakes, New Jersey dream house, Star Magazine is reporting.
"Joe Gorga has been scamming for years," an insider tells the mag. "He owes everyone money. And Melissa is on board. Joe's the liar, and Melissa swears to it.
Article continues below advertisement
"Or Melissa lies, and Joe swears to it. They're a perfect team."
Despite presenting his real estate development business as a successful venture, sources tell Star that the Real Housewives of New Jersey husband regularly borrows money from people but never pays them back! An insider revealed that one of Joe's employees loaned him up to $10,000, but the friend never saw a dime in return. The alleged I.O.U. didn't sit well with his crew.
"All his employees hate Joe for what he did," the source says. "He owes money to a bunch of them."
No matter how bad it is to screw over friends, Star reports that Joe's most egregious ethical crimes are the ones he committed against his father, Giacinto Gorga, who is suffering from lung disease. The reality star convinced his parents to move out of their home in order to help finance construction on his Montville Township, New Jersey home.
Not only did he take out a $500,000 mortgage in his and his father's name, he also duped his father into taking out a $100,000 line of credit. His parents' new home has since been sold, but Joe has yet to pay them back.
"Giacinto feels betrayed," the source says. "But what does he do? He's stuck between a rock and a hard place."
For more on the story, pick up the latest issue of Star, on stands now.