Exclusive
Financial Troubles Threaten To Squash Joe & Melissa Gorga's Plans Of Building A Dream House — Still Living In Rental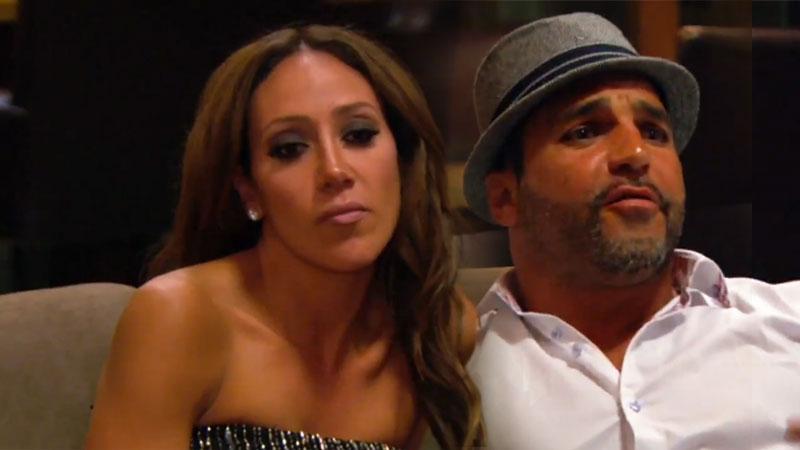 Real Housewives of New Jersey stars Joe and Melissa Gorga showed off the vacant lot they were planning on building their dream house on to viewers of the reality show. However, RadarOnline.com has exclusively learned that despite filming having finished several months ago, construction hasn't even begun on the new Gorga family compound.
"Joe and Melissa are still living in the rental house, and haven't even broken ground on their new house. There has been no movement on the project, and the lot still sits empty, with no work being done," a source told RadarOnline.com.
Article continues below advertisement
"Plans for the new house are now on hold because of ongoing financial troubles plaguing the Gorgas."
Teresa Giudice's brother and wife are currently living in a much smaller rental house, and unable to move back into their former abode because it's occupied by a tenant.
RadarOnline.com has chronicled the ongoing dispute between the Gorgas and their tenant, Kai Patterson, after they were forced to file eviction papers for failure to pay rent.
However, the rental agreement included a provision that Patterson would be able to purchase the property.
Patterson accused the couple of renting him a trashed home filled with garbage and wild animals!
He claims there are a litany of issues that haven't been addressed by the owners, including a broken water heater, construction garbage dumped on the property, busted pipes and faucets, broken fireplaces, water leaks, bathrooms missing shower doors, and cracked marble stairs.
Article continues below advertisement
And that doesn't include the fireplace that was allegedly stuffed with Gorga's t-shirt to alleviate the cold draft and beavers that live in the crawlspaces.
A subsequent home inspection, ordered by Patterson, revealed the palatial estate was filled with mold, and accused the Gorgas of being slumlords.
The matter was recently temporarily resolved after Patterson handed over $25,000 for three months of rent, halting the eviction proceedings.
Our insider smirks, "The Gorgas couldn't even afford to move out of the rental and back to their former home. The upkeep is thousands of dollars a month, not including the mortgage."