Exclusive
Joe And Melissa Gorga's Tenant Gets Legal Win As It's Ruled He Can Stay In Mansion — For Now: 'They Can't Force Me To Buy' Their Damaged Mansion, He Says As Trial Looms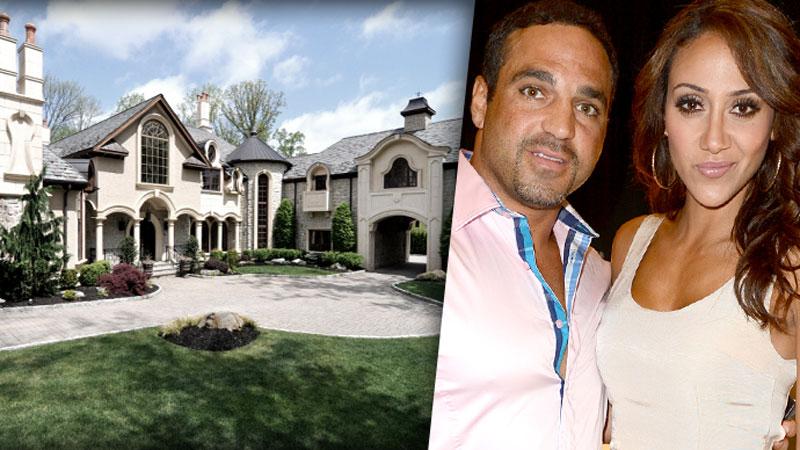 Article continues below advertisement
Now, it's heading to trial.
"Every time they go to court they keep losing," a confident Patterson told RadarOnline.com.
A judge previously ruled to stay the eviction last month.
"The judge dismissed the warrant of removal because there's a lease purchase and they had listed the wrong tenant," Patterson told RadarOnline.com about this week's ruling.
The lawsuit, which accuses Patterson of nonpayment of rent, was filed against Patterson personally, and not Patterson's company, Bounty Alert, which is listed as the tenant on the lease.
The complaint has since been amended and the Gorgas filed another eviction against Patterson's company to be heard Aug. 15.
"He misrepresented who the tenant was. They misrepresented the amount of rent and my company has paid that off," Patterson claimed.
Patterson entered into a lease agreement and has paid $45,000 earmarked for the rent and purchase.
But he has claimed there's serious damage to the home and property that the Gorgas have refused to fix, including a broken water heater, garbage, busted pipes and faucets, broken fireplaces, water leaks, and beavers that live in the crawlspaces!
Article continues below advertisement
Now, Patterson said he's still making up his mind about moving in permanently.
"I can terminate the purchase agreement and maintain the rental agreement because of the condition of the property," he explained. "I am not compelled to buy it. And they can't force me to buy it — I'm paid up on the rent."
But he hopes their feud comes to an amicable conclusion.
"The judge has done the right thing. I applaud the judge for doing what was correct," Patterson said. "I'm very optimistic because the judges have taken the time to review the agreements, which is why I have not been evicted."
For their part, sources close to the Gorgas have told RadarOnline.com they believe Patterson is a "serial squatter," and the reality couple are "scared" he is living in their home.
Story developing.