'RHONJ' Heartbreak: Dina Manzo Admits War With Sister Caroline 'Breaks My Heart' — Inside Their Secret Fight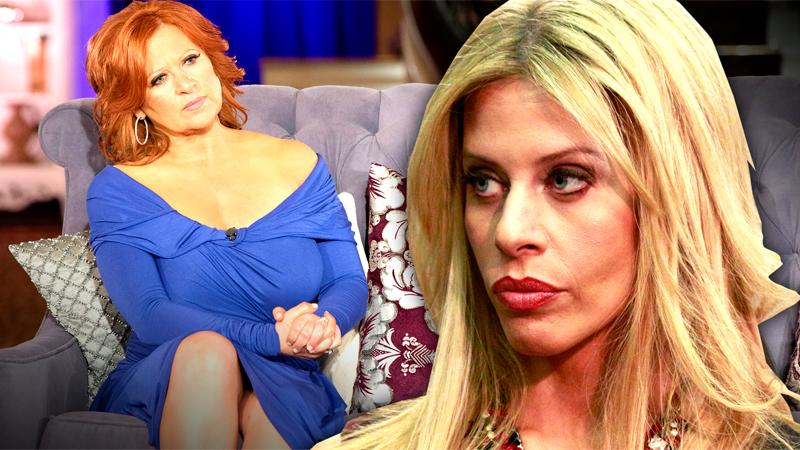 Though the Gorga-Giudice feud gets most of the screen time on Real Housewives of New Jersey, a much darker battle has been brewing off-screen between Dina Manzo and her estranged sister Caroline. After warring quietly for years behind the scenes, Dina finally spoke out last night about her rocky relationship with her sister — and RadarOnline.com has all the details.
The family drama "breaks my heart," Dina tweeted Monday night. "I have always kept my mouth shut."
Article continues below advertisement
When a fan tweeted that she had "done a great job at keeping your issues private," Dina responded, "I'm trying! I adore my parents."
She also retweeted a post that read, "'If you truly love yourself you could never hurt another.' — Buddha"
Dina and Caroline's rift first began back in 2011, when she admitted, "Feelings did get hurt" because of a private spat.
"I won't get into them because I have no desire to rehash the past that can only hurt my parents whom I adore," she wrote in a Bravo blog. "There is no side here, this is a private matter. There are 3 sides to every story, remember...it depends on who you ask."
On Monday, her sister-in-law Jacqueline Laurita and niece Ashlee Holmes reignited the feud on Twitter, as RadarOnline.com has reported, with Laurita writing, "I advise you not to imply any more 'hints' if you don't want the truth to come out @dinamanzo Enough!"
Former cast member Danielle Staub has claimed that the fight is over Dina's charity, Project Ladybug, which had come under the microscope, allegedly because of information Laurita leaked to the press. Others have speculated it could be related to her renewed friendship with Teresa Giudice.
In any case, it's clear the issues are taking their toll: Dina and Caroline haven't been photographed together in public since September 2010.
Do you think they'll ever mend their relationship? Let us know in the comments, thanks!