Jada Pinkett Smith Finally Speaks About The Shocking Photo Of Her Daughter Willow That Sparked A Child Protective Services Investigation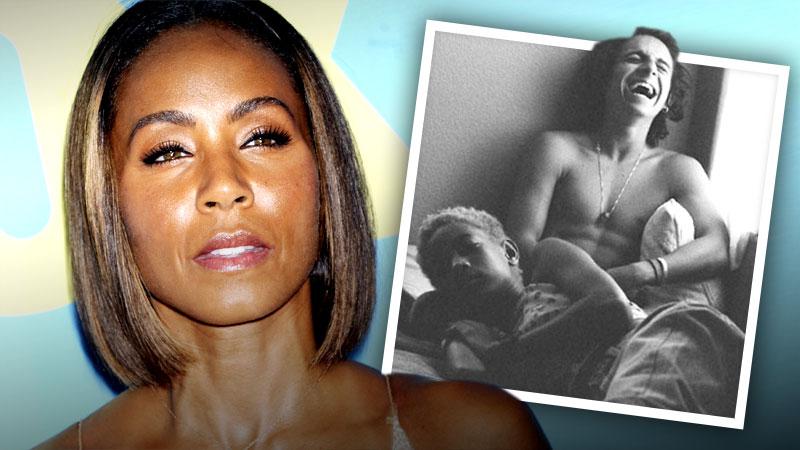 Jada Pinkett Smith is finally speaking out now that the Los Angeles County Department of Children and Family Services has cleared her and husband Will Smith in the investigation sparked by a photo that showed her daughter, 13-year-old Willow Smith, lying in bed with a bare-chested Moises Arias, 20.
"Just don't pollute something that's not dirty," sniped Pinkett Smith, who then went on a tangent that seemed to deflect from the central argument of the appropriateness of young girl in bed with a man in his 20s.
Article continues below advertisement
"It's really tough. I feel like the connection to the value of women on a bigger scale has decreased tremendously. Even though you look and go, 'Women have so many opportunities,' it's like, 'Yeah, but at what cost?'" she said. "Are women valued for being women, or are women valued when they have more masculine qualities?"
"Men and women encompass both female and masculine energies, but it seems like when the feminine is present, it's not respected," continued Pinkett Smith, 42, in her diatribe.
"I want my kids to be happy and I want them to be themselves. I was saying to a friend the other day, 'Remember, our kids are not us.' They're not," she continued. "Sometimes we're trying to fix things that happened to us or projecting onto them, and that's a terrible, terrible trap."
As RadarOnline.com previously reported, Child Protective Services began seeking info about the Instagram image after receiving an anonymous tip "about the welfare and safety of Willow, based on the contents of the photo," according to a source.
At the time, Pinkett Smith was incensed when paps grilled her about the photo, saying that "there was nothing sexual" about the shot of her daughter and Arias, an actor best known for his stint on Hannah Montana as "Rico."
"You guys are projecting your trash onto it, and you're acting like covert pedophiles, and that's not cool," she blasted.
A source told RadarOnline.com not long after Pinkett Smith's confrontation with photographers that DCFS concluded there was "no evidence presented that Willow has ever been in any danger around Moises, or that she has ever been physically or emotionally abused."