Exclusive
Case Closed! Child Protective Services Preparing To End Investigation Into Willow Smith Scandal Over Lack Of Evidence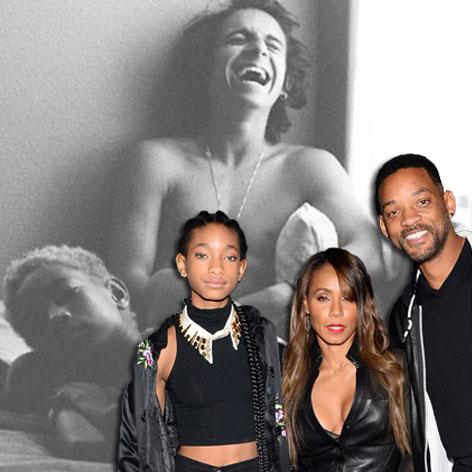 Child Protective Services is getting the picture when it comes to 13-year-old Willow Smith's relationship with actor Moises Arias, 20. A controversial photo of the duo had prompted Child Protective Services to open an investigation into the well-being of Will and Jada Pinkett Smith's daughter. But now, RadarOnline.com has learned the organization has failed to uncover any evidence that the teenager has ever been in any danger around her older friend, or that she has been physically or emotionally abused – and they're preparing to close the case.
Article continues below advertisement
The Los Angeles County Department of Children & Family Services opened the investigation after the agency received an anonymous tip concerning the controversial photo of Willow and Arias.
After investigation, however, "There has been no evidence presented that Willow has ever been in any danger around Moises, or that she has ever been physically or emotionally abused," a source told Radar. "It's likely the investigation will remain open for the next two weeks out of an abundance of caution, with no findings of reprimand against Will and Jada. Willow is a very well adjusted, smart, and articulate young lady."
Earlier this month controversy erupted after Arias posted a picture of himself in bed with 13-year-old Willow on social media.
In the black and white pic, the precocious Smith daughter is clad in jeans and a shirt, while Arias is, at the very least, shirtless, and his lower half is underneath bedsheets.
Arias, who's best known for his stint on Hannah Montana, later deleted the shot with the "Whip My Hair" singer shortly after posting it.
Willow's mom Jada later lashed out at photographers at LAX when asked about the provocative picture.
"Here's the deal," Jada said on May 7. "There was nothing sexual about that picture or that situation. You guys are projecting your trash onto it. You're acting like covert pedophiles and that's not cool."
The source added, "Will and Jada have told social workers they will monitor their kids' social media accounts, and encourage them not to post personal photos. It has definitely been a wake-up call for Willow's parents about the dangers of social media."