Growing Up Too Fast? Outrage As Willow Smith, 13, Is Snapped In 'Creepy' Photograph In Bed With 20-YEAR-OLD — Fans Say She 'Needs New Parents'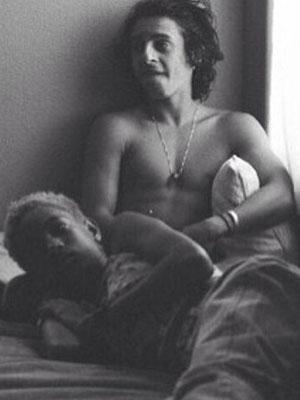 Controversy swirled around Willow Smith Wednesday, after 20-year-old actor Moises Arias posted a picture of himself in bed with the 13-year-old girl, as many social media users were vocal in their objections to the suprising shot.
The precocious daughter of Will Smith and Jada Pinkett Smith is clad in jeans and a shirt, while Arias is, at the very least, shirtless, and his lower half is underneath bedsheets in the black-and-white shot.
Article continues below advertisement
One Twitter user under the handle @Love__SuSu wrote, that the young entertainer "needs new parents," while another, @TheKennyLane, said the shot "creeps me out."
User @TheHyphenate wrote "that willow smith pic is not poppin! thats weird and creepy...."
"Willow Smith lying in bed with a shirtless hasbeen from Hannah Montana?" user @Kabblestone tweeted. "Now that's funny. Signs of bad parenting, but funny."