The New Brat Pack? Kylie Jenner, Willow Smith And Hailey Baldwin Anger Fans After New York Snub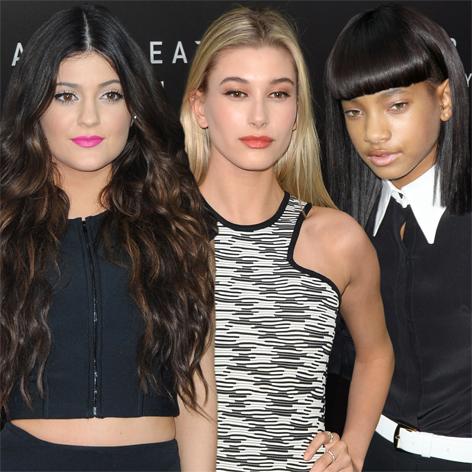 Article continues below advertisement
The fans stayed on, hoping for some acknowledgement when the girls returned with their drinks, but they were left disappointed.
"They still totally ignored anyone and looked down at the ground on their way back in to the hotel," the source says. "People were begging for just a hello even, but they didn't even look up and just hid behind their bodyguards. A few even started crying!"
Hours later, they piled out of the hotel once more, heading out for a pizza dinner. But still, the fans were not rewarded for their patience.