Teen Angst? Willow Smith Takes A Show Biz Break 'To Find Out Where I Stand On This Planet'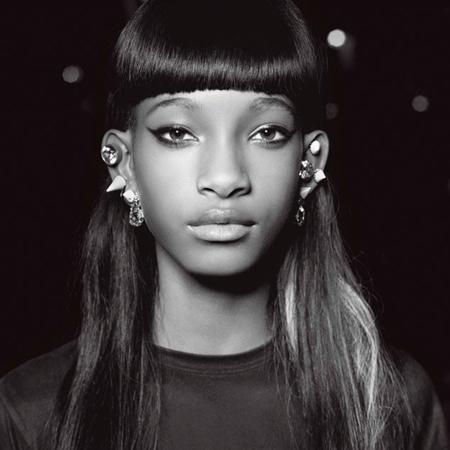 An introspective Willow Smith is trying to find out "where she stands" in the world.
The 13-year-old daughter of Will Smith and Jada Pinkett Smith recently pulled out of a remake of the movie musical Annie so she could take a breather -- and take stock of her life.
"I just wanted to chill, and be at home, and decompress, and just find out what I wanna do and where I stand on this planet, with the little tiny place we have," the precocious teen told V magazine.
Article continues below advertisement
The "Whip My Hair" singer said she wants her career to be "different" to expectations, and says for right now, she's just enjoying the time off.
"I just feel like I want to do it different than the world's ready for," she said. "I'm enjoying just being independent and doing my own thing."
In the magazine, Willow collaborated with fashion designer Karl Lagerfeld, calling the style guru "very, very friendly and open.
"I thought he was gonna be really mysterious, like peering over his glasses, evaluating," she said. "But he was just awesome.
"I don't have words, because he's such a huge icon."