Exclusive
Health Expert Warns Against Kim Kardashian's New Weight Loss Technique — 'Your Organs Need Room!'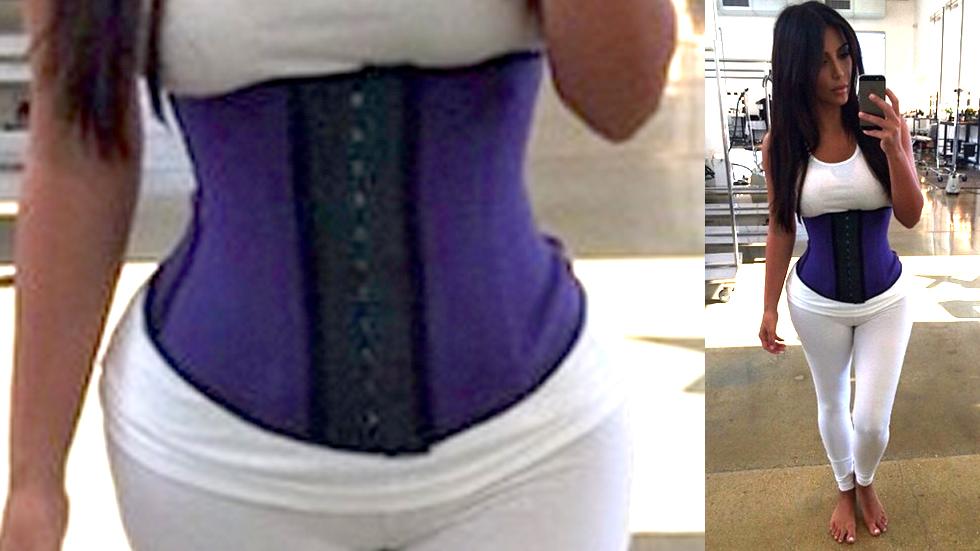 Kim Kardashian's latest attempt to cinch her waist is not a healthy option the reality TV star should be promoting, and a lifestyle and wellness expert exclusively tells RadarOnline.com why.
On August 21 Kardashian, 33, posted a photo on her Instagram wearing a mid-section hugging corset, tagging Whats A Waist waist training founder Premadonna.
"#hourglass #waisttraining #nophotoshopnecessary #whatawaist.com @premadonna87," she wrote.
Article continues below advertisement
"Your organs needs room!" wellness expert and founder of , Shanna Israel, exclusively told Radar.
"You don't want to create health issues due to ill fitting garments. Like any diet or practice, if you push your body the wrong way or force it into compromising positions there can be negative effects."
Waist training involves wearing a corset-like device that will allow you to "instantly look 2-3 sizes slimmer" without any exercise or surgery, but experts suggest it's actually moving the lower ribs in an unnatural way, which is why your waist appears smaller.
And Kim isn't the only Kardashian who loves a corset.
In May her sister Khloe revealed her tiny waist following a 30-pound weight loss with an Instagram picture captioned:
"I love my waist trainer from @premadonna87!!!! Miss @blacchyna has me obsessed!!! Who doesn't love to feel tight and right?!? #whatsawaist #waistgang #Fitness #GetItRight."
"Tight clothes can impact your organs and possibly create cramping or breathing issues," Israel warns.
"I know women in other countries wear tight corset like wraps to shrink their stomachs after pregnancy… I believe results differ based on each persons experience . Also, when looking at the success stories of others keep in mind you don't know what else they are doing to lose weight. It could be a combination of factors."
What do you think about Kim promoting a potentially dangerous method of weight loss? Sound off in the comments below…