Defiant Valerie Bertinelli Defends Reported 50 Pound Weight Gain, Blames Foot Injury — 'We All Need To Give Each Other A Break, Especially Women'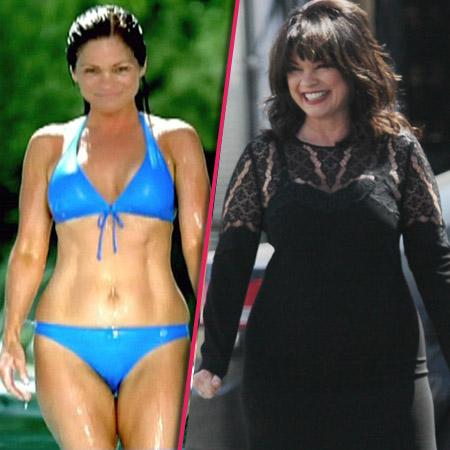 Valerie Bertinelli isn't going to shed any tears over her recent weight gain.
The Hot In Cleveland beauty, whose packed on a reported 50 pounds since her well-publicized Jenny Craig endorsement campaign, explained to The Talk Wednesday that she's been hampered by a foot injury that's left her unable to hit the gym, and refuses to bow her head in shame over the size of her waistline.
"Why do I feel shame?" the One Day At A Time star asked rhetorically. "I haven't been able to work out, so the weight has been creeping on.
Article continues below advertisement
She continued, "We all need to give each other a break, especially women — let's leave each other alone," getting a round of applause from the understanding audience.
A Bertinelli source told Mail Online the actress "will get back into her workout routine" when her body is fully healed from the injury.
"She is still in recovery. This is just a brief break. She wants to be back in her bikini by summer."
UPDATE 12:25 p.m. -- Berinelli denied the drastic weight gain, tweeting to Radar: "Not 50, more like 15 #smh... never thought 15 stupid lbs would cause such an uproar."