Exclusive
David Tutera: Finding Happiness Amid Family Drama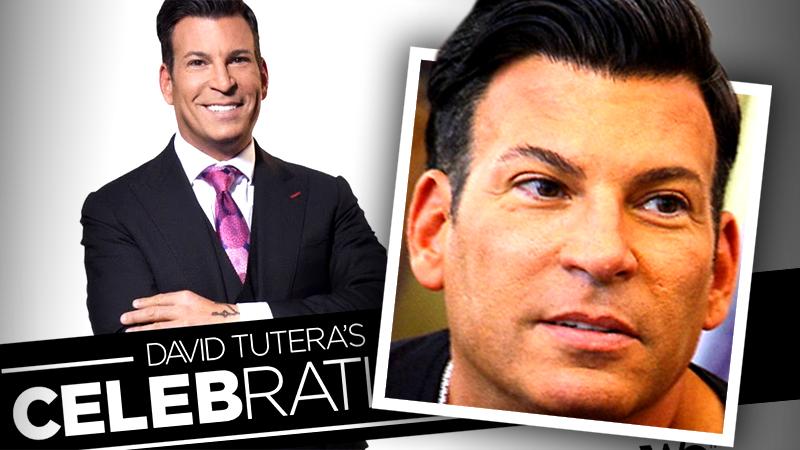 Article continues below advertisement
Radar: What are you most excited about for this new show?
Tutera: I love the fact that this season is all about celebrities. And what the viewer will love is that I am the only show, if not the first show, that's giving a viewer a sneak peek into what happens when a celebrity tries to throw an event.
Radar: Who are some of the celebrities that will be part of this season?
Tutera: So you're seeing Taylor's episode, which is a wedding, but then you're going to see Lil Kim's baby shower, and JWoww's birthday surprise party for her fiancé Roger. So there are a lot of different types of parties, which I think people really needed to see from me.
Radar: Who was the toughest celebrity to work with this season besides Armstrong?
Tutera: The common denominator across the board was the lack of understanding time. Lil Kim was five hours late to a four-hour party. You can do the math on that… that means the party was over!
Radar: The show also follows your personal life, so how is your daughter doing?
Tutera: Cielo is incredible. She just turned 13 months. She's full on fledge walking. She's spectacular!
Article continues below advertisement
Radar: You moved into your new house with your new partner and baby in April. How is the whole transition going?
Tutera: It's great. Someone said to me, "Are you bored?" I said, "What do you mean am I bored?" She said, "Well there's no drama in your life anymore. Sometimes when you extract drama, it equates to being bored." I thought, "That's a brilliant way of saying, 'You're happy.'" In this situation, my partner is so calm and opposite of me. And Cielo is so incredibly peaceful as a child that it's been really wonderful.
Radar: Are you and Joey planning on getting married?
Tutera: I like to say that there are no plans for marriage, to anyone.
Radar: How did you and Joey meet?
Tutera: My daughter's godmother, Abby. Abby's friend Maya is Joey's sister. He had just ended a relationship of eight years and I just ended a relationship of 14 years. Both of our partners had left us on the exact same day. On Jan. 1 they both walked out on both of us. So neither of us had any interest in meeting anybody because we had just been through that and were really recovering. But we had a five-week phone relationship. He lived in Arizona and I lived in California and we spoke on the phone quite often. And then we had our first blind date. He flew to California and we met. It was April of 2013.
Article continues below advertisement
Radar: Does Joey have plans to adopt Cielo?
Tutera: We've never talked about it.
Radar: Have you guys discussed having more kids?
Tutera: We have, yes. Every day changes with me.
Radar: Would you go the surrogacy route again?
Tutera: I don't know. I'm a big advocate for adoption. But being 48 years old and being a parent, there are two things that come with it. Patience comes with being a 48 year-old parent: You have more understanding and tolerance for having a baby. But, being 48, you're also tired. So we'll see.
Radar: Your ex-husband Ryan Jurica is raising Cielo's fraternal twin Cedric. Have Cielo and Cedric gotten to see each other yet?
Tutera: No, they have not met. That will all unfold in time. Obviously Cielo doesn't know anything about this and she won't for a while. So I think it'll be an organic moment that happens. I have absolutely no communication with my ex. So it's impossible to do something when you can't have that communication. For me, I would still want her to be part of it, but it takes two people in that position to make it happen.
Article continues below advertisement
Radar: Is it hard to have the camera capture these intimate moments that are going on in your personal life?
Tutera: It would be hard for somebody who hasn't been on television. I've been on TV for over 12 years, so cameras to me are almost nonexistent. Now the reality is that Joey, who is on the show, never was used to cameras. And I have to give him credit. He is very comfortable. He picks on me; he puts my stuff out there. He calls me out on my stuff. He does that naturally, he does that even when the cameras are off. So there's a great balance between us, and there's a comfortable level with cameras.
Radar: What is the toughest personal situation that we're going to see this season?
Tutera: I was asked to do a divorce party. It's for Tanisha. I lost my s*** on it because I think it's completely inappropriate to celebrate divorce having been through a divorce. I had a really big issue with it and it's probably going to be — if they edit it the way I hope they do — the most angry you'll see me. I hated every second of it.
Article continues below advertisement
Radar: You have so many businesses — TV shows, wedding planning, shoes, stationary, wedding dresses, everything — what is next?
Tutera: I'm launching my men's fashion line. It's the "David Tutera Men's Collection." I also have my whole brand of "home" coming out. I have my tabletop line coming out in Walmart. I have my HSN line coming out — and a candle line that's already in T.J. Maxx.
Radar: When do you plan on retiring?
Tutera: Never. I feel like I just began.
Radar: Who is one celeb that you have not yet gotten to work with that you would like to plan a party for and why?
Tutera: There are two that I'm obsessed with and I keep putting it out there. If Lady Gaga gets married, I better freaking do her wedding. And the other one I'm really obsessed with is Jennifer Hudson.