Exclusive
Cases Dismissed! Sex Assault Accuser Michael Egan Withdraws Lawsuits Against Anonymous Defendants Presumed To Be 'X-Men' Director Bryan Singer, Garth Ancier, David Neuman and Gary Goddard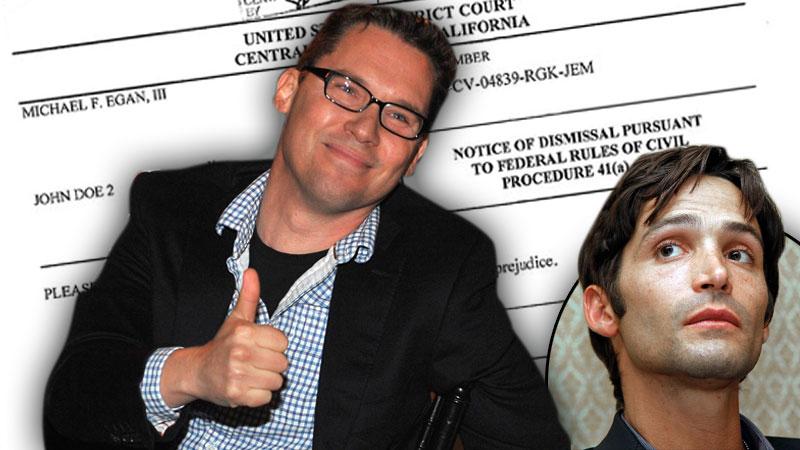 Article continues below advertisement
According to a notice of dismissal filed on August 22 in California, Egan has dismissed the case he filed against "John Doe 2," presumed to be Singer, as well as cases against defendants presumed to be Ancier, Neuman and Goddard.
READ The Bombshell Request For Dismissal
Just days before, on August 20, Egan filed documents asking a federal court to dismiss the cases he had filed against those same individuals in Hawaii, claiming he is unable to find an attorney to represent him. He said in the motion to dismiss that the move "has little to do with the strength of Singer's defense, but rather, it is a consequence of the current circumstances regarding my case, my lack of legal counsel, and my inability to proceed in this matter acting on my own behalf."
Egan's attorney did resign from the case in Hawaii, and had a motion pending to withdraw from representing Egan in California before the cases there were dismissed. But an insider tells RadarOnline.com that his claims he is representing himself are bogus, and that he actually has been consulting with John Manly and Vince Finaldi of Manly, Stewart & Finaldi in Irvine, California.
In fact, the firm has already served pleadings on Egan's behalf, including the Hawaii notice of dismissal, which was filed by Manly and Finaldi's secretary, Kathy Frederiksen. The firm's contact information is also included on the filing, and Egan has admitted in other pleadings that Manly and Finaldi have provided "advising" services to him.
Article continues below advertisement
But despite those clues, Egan insists he wants the case dismissed — for now. He has asked the case to be dismissed "without prejudice," which would give him the option to file again at any time.
Singer hit back with a filing saying the case should be dismissed with prejudice, and that Egan should be hit with costs and fees associated with the original lawsuit.
"By allowing Egan to walk away from this lawsuit now, without any consequences whatsoever, would be inherently prejudicial to Singer," his lawyer said in court papers.
s & Disturbing Revelations Uncovered In Tom's Bitter Libel Lawsuit
The judge will hear Singer's motion for summary judgment on September 9 in Hawaii.
Meanwhile, the only other pending litigation between Egan and his legal targets is a lawsuit that Ancier filed against him and his former attorneys for "malicious prosecution and abuse of process" in Hawaii.
Stay tuned to RadarOnline.com for the latest.
UPDATE:
On Wednesday afternoon, the federal court in Hawaii dismissed Egan's case. Now the only lawsuit in which he is still involved is one where he is a defendant, brought against him by Ancier for malicious prosecution and abuse of process.