Real Housewife Of New Jersey? Boston Bombing Terror Suspect's Widow Is Living Quietly In New Jersey With His Sisters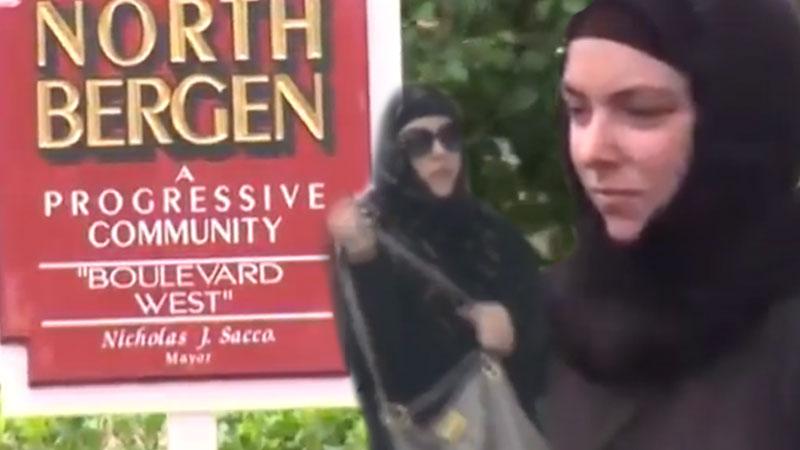 Real Housewife of New Jersey?
The widow of the late Boston Marathon bomber suspect Tamerlan Tsarnaev is now living quietly with his two sisters in the Garden State.
As a new report from Boston's WCVB showed, Katherine Russell, 25, has left her parents' home in Rhode Island to move in with Tamerlan's sisters, Bella and Ailina, in North Bergen, N.J. known as "a progressive community."
Russell has kept a low profile since the deadly April 2013 terror attack at the Boston Marathon, in which three people were killed and 260 others injured.
Article continues below advertisement
The Chechen Tamerlan, 26, who was a suspect in the case along with his brother, Dzhokhar Tsarnaev, was killed in a gun battle with police. Dzhokhar, 20, was apprehended and was charged with using a weapon of mass destruction to kill. His case is pending.
Meanwhile, Russell has refused to speak to the media and goes about her errands -- such as visiting the local Laundromat -- in New Jersey wearing a traditional black Muslim headscarf and baggy dress.
MORE ON:
Dzhokhar Tsarnaev
As RadarOnline.com has reported, Russell, who grew up as a Christian and was once a college student before converting to Islam, has been trying to stay out of the spotlight since her husband (the father of her daughter Zahara) was killed.
That recent story claimed that she was "undergoing a personal metamorphosis," and shedding her conservative lifestyle, listening to rock music and watching movies again, which Tamerlan forbid when they were together.
But the new report shows that she's dressing as a devout Muslim and has strong family ties to Tamerlan and Dzokhar's sisters.
Also, faith comes first to Russell. The source in the report said: "She has made it clear to her entire family that she is a Muslim and will remain a Muslim. That's non-negotiable. The family respects that."